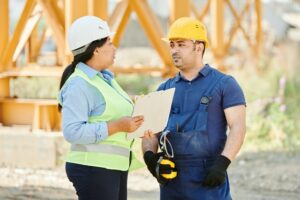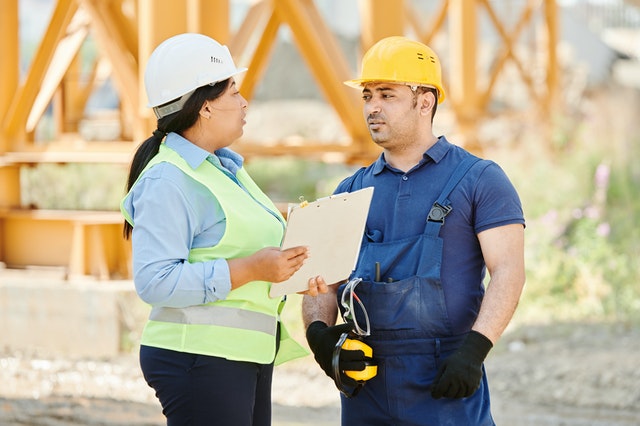 Investing in commercial construction is a big leap that offers many benefits. Whether you're building a facility for your business or are constructing a facility as an investment property, it's fair to say that the construction process and outcomes are important to you. Houston construction management keeps your project going smoothly and offers many benefits for your project. While many building owners have to research and hire their own managers, we offer construction management as part of our comprehensive construction services. 
What is Houston Construction Management?
There are many people involved in a construction project, particularly commercial projects that are often larger in scope and size than residential projects. For instance, you have the design team, the construction team, the vendors, the suppliers, and the subcontractors. Someone must manage and oversee all of these professionals for your project. This is where Houston construction management comes in. A construction manager is responsible for all aspects of construction and works to add value for your project at every step of the way.
A construction manager has many duties, including:
Time management

Contract administration

Safety management

Quality assurance

Cost management

Communicating milestones

Communicating problems

Risk mitigation

Permitting
Therefore, it's essential to have a qualified construction project manager involved with your project. They offer expertise in many ways for your project. Project managers are your eyes and ears on the ground and use their experience to supervise and direct your project. 
Why Choose a Houston General Contractor that Offers Project Management?
There are many benefits of Houston construction management for your project. Because the construction manager oversees the entire project, they can save you time and money. Also, construction management helps ensure your project meets your strict quality standards as well as local building codes. In many cases, having a construction manager for your project means your project is completed faster, is more cost-effective, offers higher quality, and with fewer road bumps along the way. 
We are a Houston general contractor that offers construction management as part of our turnkey construction services. This means we appoint one person to oversee and manage your project from start to finish. Your project's construction manager is involved with your project from the very beginning and stays on until project close out. So, you have a primary contact keeping you informed and ensuring everything is on-track. When you choose our team, you automatically get comprehensive construction management from experienced professionals for your Houston commercial construction project. 
KCS Construction – Top Houston Commercial Construction Contractor
When you need quality construction services, you can trust our team at KCS Construction. We've been providing comprehensive construction services to the Greater Houston area since 2001 and are confident we have solutions to suit your needs, goals, and budget. Our team turns your ideas into reality through quality design and construction services. If you're ready to work with our leading commercial construction company, contact us today to discuss your project with our experts.