Houston Commercial Concrete – Retaining Walls
Whether you need to help keep landscaping in place or need to carve out a flat space on your property for building, stabilizing soil is a challenge many property owners face and retaining walls could be the answer. Our experts provide effective, economical solutions with retaining wall design and construction. We are a trusted Houston commercial concrete contractor with over 20 years in the business.
There are many types of retaining walls to choose from. When designing a retaining wall, there are several factors to keep in mind. For instance, the purpose of the retaining wall, soil conditions, and the volume of soil the wall needs to keep in place. These conditions affect everything from concrete thickness, height, and even the type of concrete needed for retaining wall construction.
Also, it's important not to forget the aesthetic elements of your retaining wall. Retaining walls are incredibly useful and practical, but they should also add an extra layer of beauty to your property. Whether you need a retaining wall for your retail center or a healthcare facility, there are many options to choose from to customize the retaining wall to your property. For instance, you can incorporate different colors and textures into the retaining wall to help complement the architecture of your building.
Our team at KCS Construction provides a wide range of commercial concrete services to suit your needs. When you need retaining wall construction, our goal is to help you design an effective and visually appealing structure for your property. Our experts understand soil and can help engineer retaining wall solutions that help stop soil erosion, shifting, and sliding from conditions like wind and rain.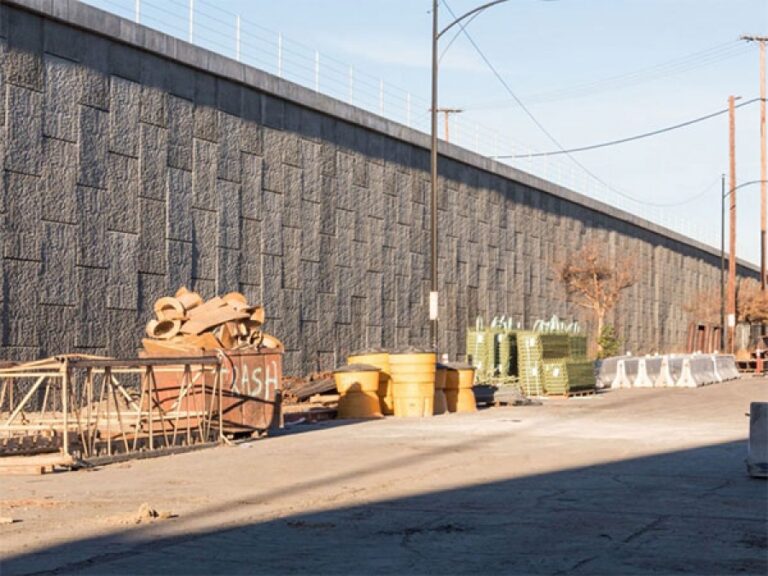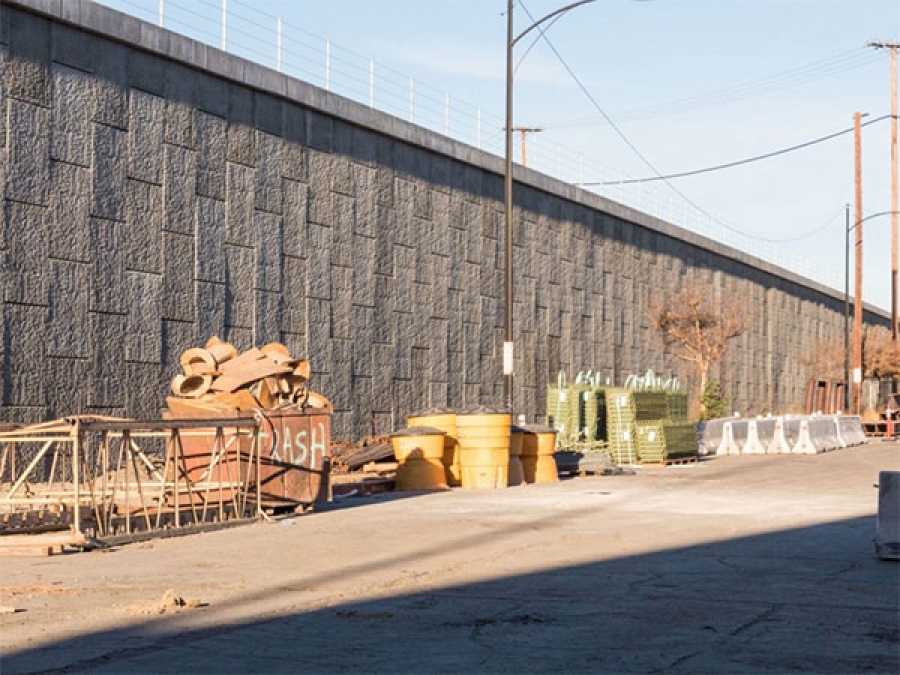 When you need a Houston commercial concrete contractor for retaining walls, we provide the highest quality craftsmanship around. As a leading concrete construction contractor, we have the knowledge and experience needed to design, engineer, and build retaining walls that suit your needs and aesthetic. Our detail-oriented teams can help determine the right concrete mix to use, the height of the retaining wall, and so much more to fit your requirements. We make retaining wall installation simple with our turnkey construction solutions.
Benefits of Concrete Retaining Walls
Concrete retaining walls offer many benefits for your commercial or industrial property. They can help support soil and hold it in place to protect your property from damaged landscaping, water run off, and downhill soil erosion. Concrete is one of the most popular materials for commercial retaining walls because it offers strength and durability. It is long-lasting and weather resistant and can help hold soil in place in many different conditions.
In addition, concrete is an incredibly versatile building material, which allows you to fully customize retaining walls to your property. For example, you can choose a color of concrete that complements your commercial building, or you can even choose commercial painting to create an attractive mural right on your grounds.
Our team provides expert design, engineering, and construction for retaining walls. Get in touch to learn more and get a bid for your project.