Houston Industrial Painting Contractor
No matter what your industrial building is made out of, most materials can benefit from the protection of a high quality industrial paint. We are a top Houston industrial painting contractor offering high-grade painting and coating services with fast turnaround and competitive pricing.
Many different facilities can benefit from industrial painting services, such as:
Warehouses
Manufacturing facilities
Factories
Chemical plants
Cold storage facilities
Data centers
As a leading Houston industrial painting contractor, our experts can provide comprehensive painting and coating services for any facility with minimal downtime.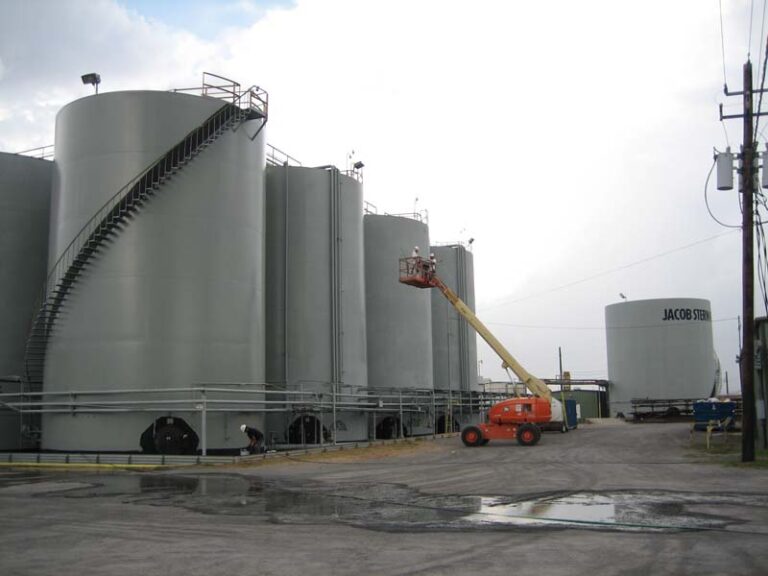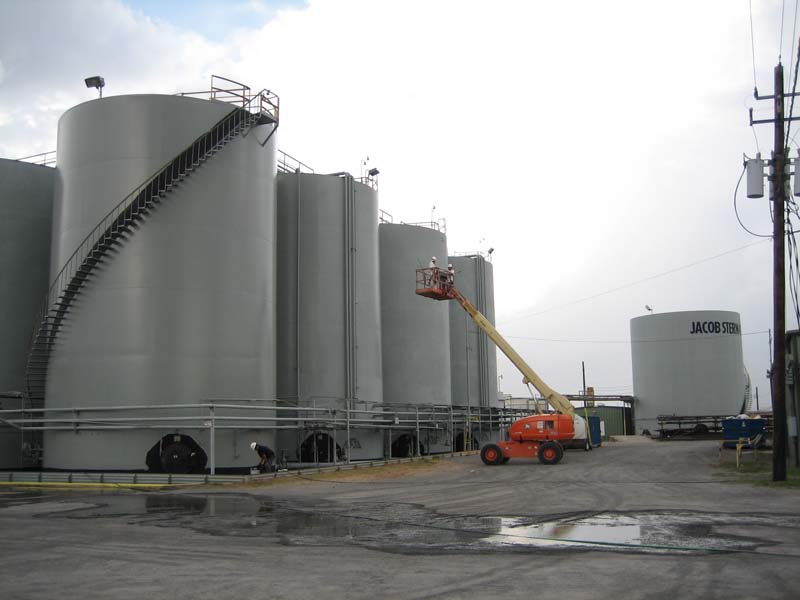 Industrial painting is so much more than picking a nice color. Of course, aesthetics are important in any paint application, but industrial paint performs many different functions. Contracting industrial painting services helps provide protection for industrial surfaces inside and out. Routine painting can help prevent wear and tear from weather, water, rust, chemicals, extreme temperatures, and other conditions.
Walls, floors, roofs, and other areas of your industrial facility must withstand some pretty harsh conditions. Paint for industrial applications must be heavy-duty to improve performance and longevity for your facility and equipment. In addition to high quality industrial paint products, it's also critical to choose the right industrial painting contractors to ensure quality paint application.
We are an experienced Houston industrial painting contractor, so you can rely on us for long-lasting protective painting services. Our experts offer meticulous surface preparation and paint application methods for superior adhesion and wear. We utilize high performance paints and coatings to provide the highest level of protection for your industrial surfaces.
Interior & Exterior Painting for Commercial Projects
Our team provides cutting-edge industrial painting services for any application in your facility, inside and out. Whether you're building a new industrial facility from the ground up or need to revitalize your existing building, we offer total painting solutions for your needs.
Exterior surface for your facility can deteriorate from many different environmental factors, such as UV radiation, high temperatures, and moisture. Investing in routine painting can help prevent and mitigate damage from corrosion, rust, and weathering that can cost your facility a fortune in remediation efforts. Interior walls also take a beating in industrial facilities. Depending on your application, interior walls may be exposed to steam, heat, chemicals, grease, and other potentially damaging materials. Industrial paints can help mitigate these risks.
Many industrial facility managers underestimate the value of a fresh coat of paint. Industrial painting can increase curb appeal, draw attention to potential dangers, separate different areas of your facility, and also provide protection for building materials and equipment. Many industrial paints today even offer some fire resistance to help reduce damage in the event of a fire. Therefore, regular industrial painting services can help your facility in many ways. As a trusted Houston industrial painting contractor, we offer painting services that are efficient, affordable, and provide premium protection.
Contact us today to get a quote for industrial painting services for your facility.