Industrial Facilities Construction Contractor
Industrial buildings call for industrial-strength construction services. As a leading industrial facilities construction contractor, we are here to provide you with practical, high quality solutions for your industrial construction needs.
Construction for both commercial and industrial buildings fall under the category of "non-residential" construction. However, commercial and industrial construction differ in many ways. That's why it's important to hire a construction contractor with experience designing and building industrial facilities.
Our team offers decades of construction experience in the industrial sector. We understand the need for durable, functional spaces and are here to help customize your construction project to your processes. We pair high quality craftsmanship with a commitment to excellence to provide you with a finished product that perfectly suits your needs.
We offer industrial construction services for a wide range of projects, including: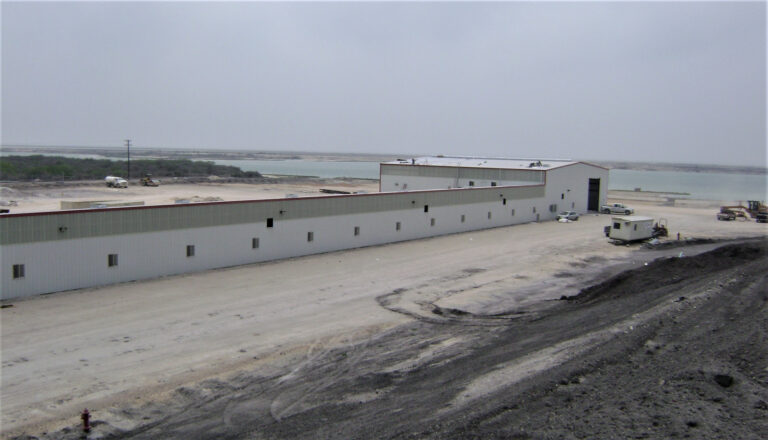 Our team understands the unique challenges industrial facilities face, from significant regulatory requirements to long-term durability in harsh conditions. We are here to ensure your building not only meets applicable codes and restrictions, but also meets and exceeds your expectations for quality, design, affordability, and more. We are your partner in creating the ideal space for your processes.
In many cases, you may be looking for phased expansion of your industrial facility as your business grows. We offer a streamlined approach to planning and development to allow for these future changes. We consider everything from nearby structures to access points to ensure your facility can grow with you.
Get in touch today to discuss your industrial construction needs with our experts.
Industrial Construction Contractor
When you choose our team at Keeton Construction Services Construction for your project, you get a trusted team of specialists working to make your project a success. As an industrial construction contractor, we are here to add value by providing you with turnkey construction services. No matter what your industrial process is, we are here to help. We can work in any environment to create a successful project.
Whether you need new construction or industrial facility modifications, our goal is to provide unparalleled service. Our Houston design build industrial construction services are designed to provide comprehensive project and construction management from beginning to end. We help design the building, obtain necessary permits, and manage every component of construction, from hiring specialty subcontractors to tracking budgets and deadlines. No matter your construction objectives, our industrial construction professionals are here to help you achieve them.
We pride ourselves on going above and beyond to provide high quality deliverables in-budget and on-time. We have the manpower and experience to maximize value, reduce downtime, and provide you with an industrial facility that optimizes production and workflow. You can count on us to provide a building that perfectly suits your requirements.
Contact us now to discuss your industrial construction project with our team.