Daycare & Childcare Construction Projects
Building a daycare center is hard work and requires specific experience to create a successful space optimized for learning and play. As a Houston commercial general construction contractor, we're here to help make your daycare project a success.
A child's environment can influence many different things, including their future perceptions. Trying to run a daycare out of a center that looks like someone's office just isn't going to cut it. The design of a daycare center actually affects child development, so it's important to use kid-friendly elements throughout your daycare center. For example, did you know that some colors may cause overstimulation for many children? As trusted daycare commercial construction specialists, our team is here to help you create the perfect space for your daycare and the children inside.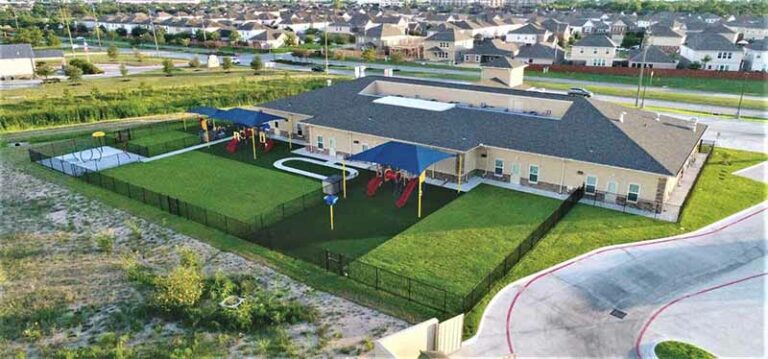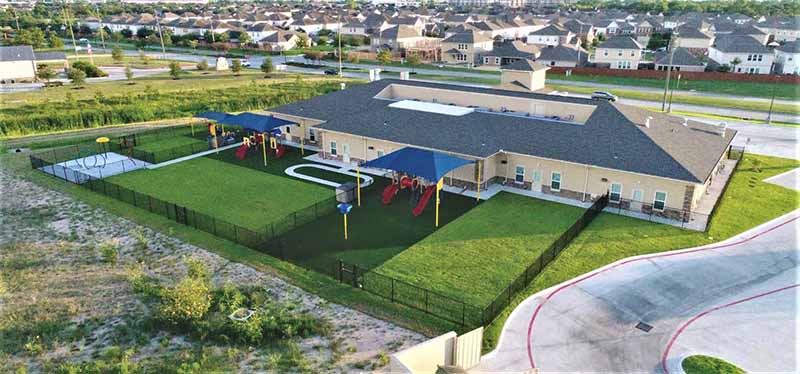 In addition, it's important to ensure daycares are safe places for children. Using soft design and soft building materials to help prevent injuries is absolutely necessary in childcare centers. Also, it's important to design spaces that make it easy to ensure each child is under adult supervision at all times, which means reducing design elements that can obstruct children from view. Daycare centers must also use kid-friendly design, including restroom fixtures that are easy-to-use for children of all ages. Our commercial construction professionals lend our expertise for design and construction to help you create a safe environment for childcare.
Security is a major concern for many daycare facilities. Daycare staff must be able to control access and get help immediately for unauthorized entry. When designing daycare facilities, our team understands the need for security and incorporates proven methods to help keep your facility secure. For instance, we may recommend putting all entry and exit points next to areas where adults can supervise them.
Our goal at KCS Construction is to provide you with the high quality commercial construction services you need for your daycare center. Whether you're building from the ground up, expanding your current facility, or renovating an out-of-date center, we have solutions for your project. Since 2001 we have been Greater Houston's trusted commercial general construction contractor.
Contact us today to discuss your daycare construction project with our team.
Turnkey Commercial Construction
Working with our team for commercial construction for daycare centers means you get turnkey solutions for your project. Our Houston design build services mean we handle your project from beginning to end. We help take your vision and make it a reality with experienced design and construction services.
You may have a concept for a daycare center, but translating that into a building requires the expertise of a Houston commercial general construction contractor. Our architects, engineers, and construction specialists are here to help. We can help take your idea and turn it into a facility that meets your goals and requirements, budget constraints, and regulatory standards.
Our team works with you from the very beginning to add value and provide our expertise for your project. As part of our design build services, we:
Design your daycare
Provide pre-construction estimating
Monitor budgets
Manage schedules
Provide construction management
Ensure high quality materials and construction
Hire our team for your daycare construction project today. Get in touch to learn more and get a bid for your project.