Vet Clinics – Commercial Construction Contractor
Veterinary clinics, animal hospitals, and similar facilities help keep our furry and feathered friends healthy. Our team at KCS Construction offers superior Houston general construction services to suit your needs. Whether you're building from the ground up or need a major renovation, we are here to make veterinary construction simple, convenient, and cost-effective.
While many veterinary facilities are considered commercial buildings, they are often more akin to human healthcare facilities. Vet clinics often need patient rooms, specialty equipment areas, surgical rooms, and other similar spaces. In addition, depending on your "clientele," your patients may be quite large and require more room. For instance, if your facility serves livestock, horses, and other large animals, it's important to keep this in mind for your veterinary clinic's design and construction.
Our turnkey services provide everything you need to create the ideal facility for your veterinary practice. We help with everything from pre-construction estimating to finishing touches like painting. When you choose us as your Houston general construction contractor, we get to know your practice and your goals to provide you with a building that meets your requirements. As your one point of contact, we simplify the construction process.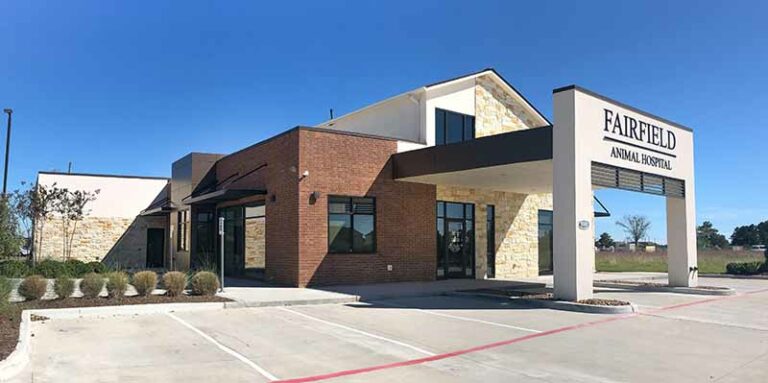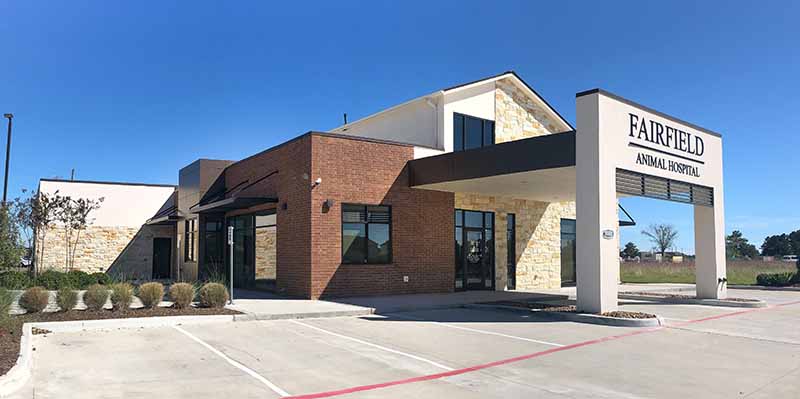 Designing a veterinary hospital or clinic means thinking like a veterinary team. We understand that your building must be warm and welcoming, yet durable and easy-to-clean. Noise and odor control is an absolute must. In addition, the design of your building can either help or hinder clinical workflow in your veterinary office. Our experts can help you design a state-of-the-art facility so you can focus on providing the highest quality of care to animals of all types and sizes.
Houston Commercial Contractor for Veterinarian Clinics
Why choose our team for Houston general construction for veterinary clinics? We are here to ensure your facility fits your needs. From budgetary constraints to specialty design requirements, our team offers years of experience to provide you with unmatched service.
We provide turnkey construction services for a wide range of projects. Some of the most popular construction methods for veterinary hospitals and clinics are pre-engineered metal building construction and tilt wall concrete construction. These construction methods are often much faster and much more cost-effective than traditional construction methods. They also offer long-lasting, heavy-duty solutions for veterinary offices. Our team will work with you to determine which methods suit your needs and will help turn your concept into a reality.
Since 2001, we've been providing building owners and real estate developers with high quality end-to-end construction services. As a leading Houston commercial construction company, we provide top quality craftsmanship for buildings of all types and sizes. Our team has the skills and experience to provide you with peace of mind that your project is in good hands.
Reach out now to learn more and request a bid for your veterinary construction needs.