Turnkey Construction Services
Our turnkey general construction solutions provide you with unmatched service from concept to completion. We help with everything from site selection to end-user coordination. Our team provides a truly comprehensive experience. You can be as involved as much or as little as possible and still get peace of mind your project is in the right hands. You simply tell us your goals and needs and we get to work taking your vision and turning it into reality for a hassle-free construction project.
There are several benefits of choosing turnkey general construction for your new building or real estate development project. Our goal is to exceed your expectations, create value, and reduce risks to you with our construction services. We can help with project budgeting and scheduling, perform constructability reviews and submarket analysis, and create plans for milestones and phasing. Our professionals at KCS Construction offer top-tier service for projects large and small.
When you hire us for your commercial or industrial construction project, we are involved from the very beginning. We believe in taking a proactive approach to identifying opportunities that help maximize value for you. Our pre-construction estimating and planning services provide guidance to help make a difference before construction even begins. We can help with value engineering before building design, create early orders for long-lead materials, and even complete document review for completeness and accuracy. The earlier you contract our turnkey general construction services, the faster we can start adding value for your project.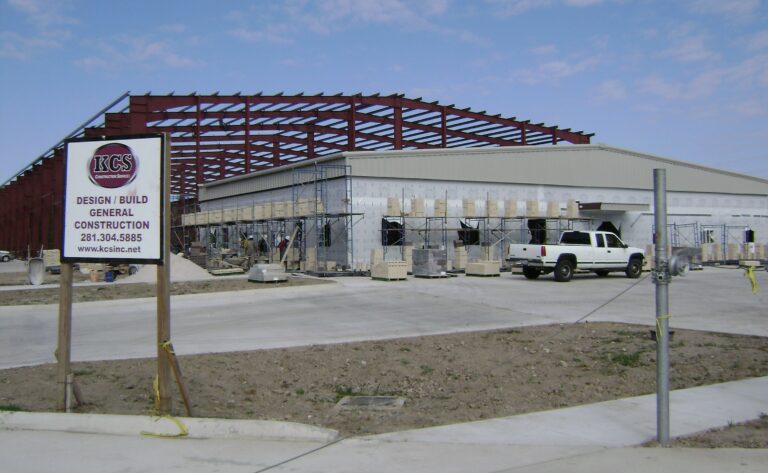 Project Management from Pre- to Post-Construction
Project and construction management is essential for a successful project. Our project managers offer years of experience providing both field construction management and project management to help your project go smoothly. With our turnkey general construction services, our project managers help throughout the entirety of your project.
We understand that communication is key during any commercial construction process. That's why our professionals keep you in the loop at every stage of construction. We send weekly progress reports to help keep you updated.
In addition, our team helps manage every aspect of your project for you. With turnkey general construction solutions, we help take the burden off of you for many tasks, such as:
Pre-development planning
Entitlement budgeting
Vendor selection
Contract administration
Value engineering
Quality control
Budget management
Scheduling
Field construction management
Project closeout
For the most comprehensive service, choose our team for your commercial construction project. As a leading Houston commercial construction company, we offer premium construction solutions tailored to your needs. Our turnkey construction options help streamline construction and provide you with a stress-free experience from start to finish.
We are an industry innovator in the commercial construction industry and are dedicated to helping you get the most out of your project. We believe in going the extra mile to ensure you're completely satisfied with your project. Our team is here for you at every step of the way.
Contact us now to discuss your project with our team and get started with our turnkey general construction services.