Houston Commercial Concrete – Foundations & Concrete Pads
As a premier Houston commercial concrete contractor, we are here to help you create a multitude of concrete structures for your needs. Our concrete specialists offer superior quality service for foundations, concrete pads, and concrete bases for a wide range of needs.
Foundations, pads, and bases are absolutely necessary for safe structures. Yet, we often take them for granted. Foundations provide fundamental support for buildings of all types. Pads hold signage necessary for safety, navigation, information, advertisement and more. Bases help support essential equipment like air conditioning units, underground wiring, and pumps. Basically, one wrong move for these vital concrete structures can spell disaster for practically everyone.
There are many elements of successful commercial concrete installation for foundations, pads, and bases. Proper sitework is a must to ensure the ground is prepared for concrete installation. Choosing the right type of concrete and the right installation methods are also a must for success. You need trusted professionals for these projects to make sure you're building your dreams on top of stable, safe, and sturdy supports.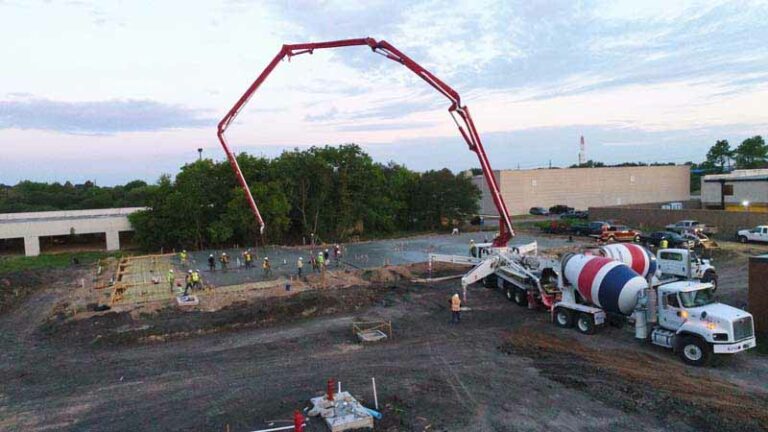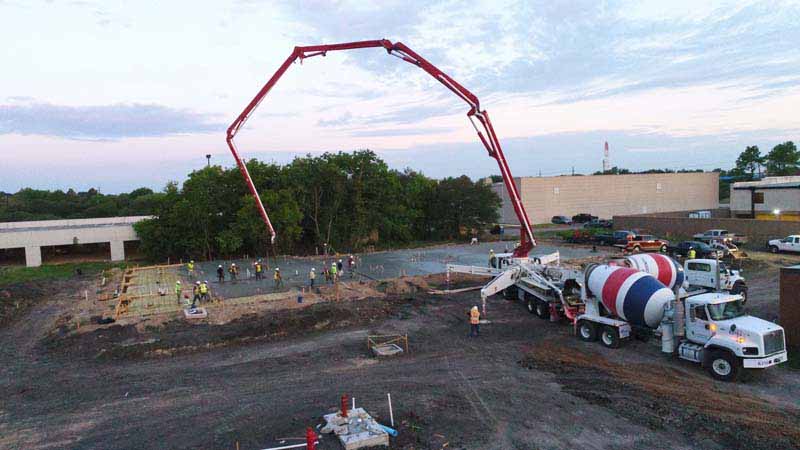 Our team at KCS Construction specializes in creating concrete structures  to meet your requirements. We employ only the most skilled professionals, which means you can trust us to provide you with long-lasting concrete solutions for foundations, pads, and bases. You will rest easier at night knowing your property is built to last with commercial concrete installation from our team.
Importance of Strength of Concrete Foundations
Choosing a foundation type for construction is paramount for safety, durability, and longevity. Foundations are the very base of your entire structure. Strong, safe concrete foundations help provide the support needed for your building. Poorly constructed or improperly cured concrete foundations leave you vulnerable to safety issues, leaks, and even other problems like pests. Foundation repairs can quickly become expensive and time-consuming. Instead, start off on the right foot with high quality foundations from a top Houston commercial concrete contractor.
Our team at KCS offers years of experience and education to create strong, sturdy, and safe foundations for any type of building. Our team selects the ideal concrete type for your foundation, such as source, mix density, aggregates, additives, and finishes. We also ensure our team uses best practices for concrete curing and concrete calculation so you have peace of mind your foundation is safe and durable.
The type of foundation you choose for your building depends on two main factors: the soil condition and the loads of the final structure. We can help you choose the most practical option for your needs. Some of the concrete foundation types we construct include:
T-shaped foundations
Slabs
Blocks
Elevated foundations
Whether you're building a custom home or a commercial building, we offer concrete solutions for foundations. Contact us now to learn more and get a bid for your upcoming project.