Houston Commercial Concrete Contractor
Curbs, Gutters & Storm Drains
Properties of all types need curbs, gutters, and storm drains. As an industry-leading Houston commercial concrete contractor, we have solutions for all types of projects. We have the experience you need for quick, dependable, and economical curb, gutter, and storm drain installation. While well-made and well-engineered curbs and gutters usually go unnoticed, badly constructed curbs and gutters can wreak havoc daily, especially during Houston's wet seasons. Curbs and gutters play an integral part in keeping properties safe. They help guide water and debris into storm drains, help separate your property from roads, and also help prevent people parking on landscaped areas. If you need
curb and gutter construction
, you might be tempted to go with the lowest bidder. However, keep in mind that quality matters. Low quality curbs and gutters may break down much faster, leading to higher costs over time for repairs and replacement. In addition, low quality gutters may not help with proper drainage, which can lead to damage like pavement cracks and flooding. In addition, choosing the wrong concrete curb and gutter contractor may lead to other issues, like violating local codes regarding these structures. Our team at Keeton Construction Services Construction provides you with no-stress curb, gutter, and storm drain installation. We are experts in the field and offer deep knowledge and understanding of local building codes to ensure your curbs and gutters meet all applicable regulations. Our team also utilizes the highest quality concrete and concrete installation practices to ensure your curbs and gutters are strong, durable, and long-lasting for your property.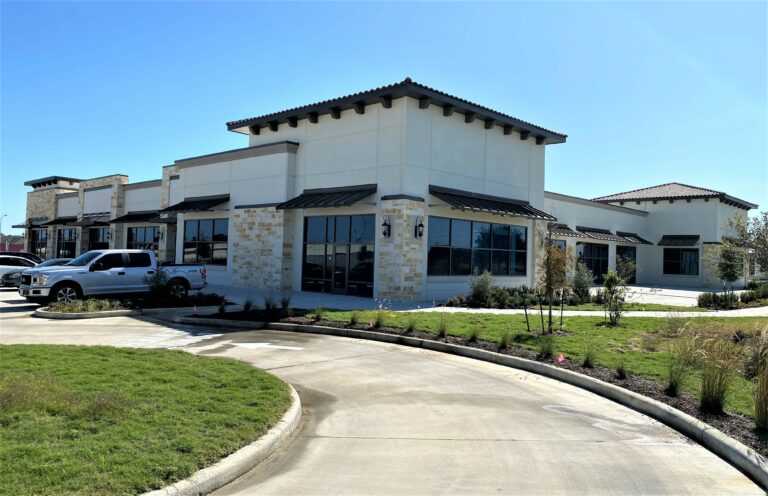 Benefits of Concrete Construction
Curbs and gutters can be made of both asphalt and concrete. However, concrete is a much more popular option. There are several advantages of using concrete instead of asphalt for curbs, gutters, and storm drains.
While asphalt often costs less per square foot, when it comes to curb and gutter construction, you get what you pay for. Concrete curbs and gutters are more durable and their useful life can be almost double that of asphalt.
In extreme heat like we often get in Texas, asphalt can also become gooey and sticky because it softens. This can lead to sagging and other signs of wear and tear. Typically, asphalt also requires more frequent maintenance and repairs than concrete. Therefore, choosing concrete curbs and gutters from your Houston commercial concrete contractor can help you save in long-term costs for cost-efficient construction.
Our team at Keeton Construction Services Construction specializes in all types of concrete construction. We offer years of expertise to provide you with high quality commercial construction solutions, whether you need curbs and gutters or a tilt wall building. Our team undergoes extensive training to ensure each of our crew members can help choose the right type of concrete for the job, the right curing practices, and other important factors. This gives you peace of mind that the final result is built to last and will look great for many years to come.
When you need commercial concrete construction, contact us for superior service.