Houston Construction Sitework
When you need sitework completed for your commercial or industrial construction project, we offer rapid response and quick turnaround times to get your land ready for construction. Since 2001, we've been helping Greater Houston businesses and real estate developers by providing top quality construction services for a variety of projects.
What is sitework? Sitework is basically any work done to your construction site before we even lay the foundation for your building. Many people don't realize how much work goes into a project before construction even begins. However, this work is essential for safe commercial and industrial construction.
Construction sitework depends on your land and construction project, but may include:
Land surveying
Vegetation clearing
Excavation
Grading
Landscaping
Utility installation
Soil stabilization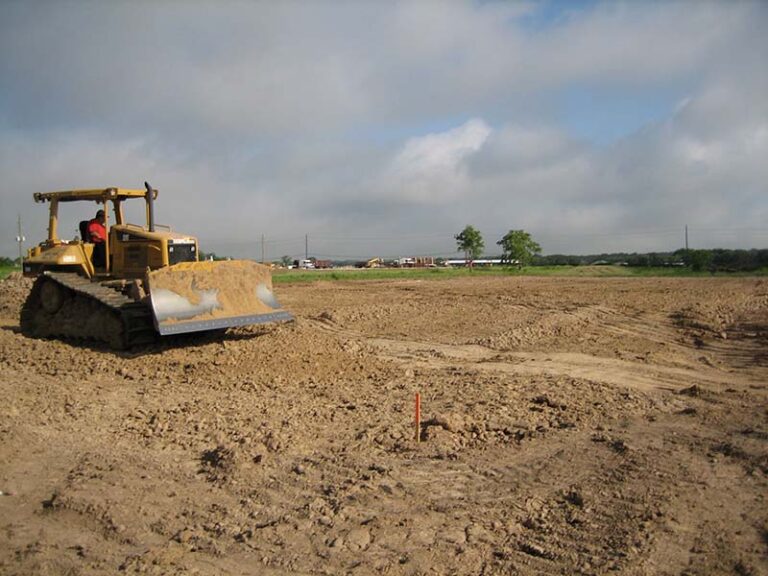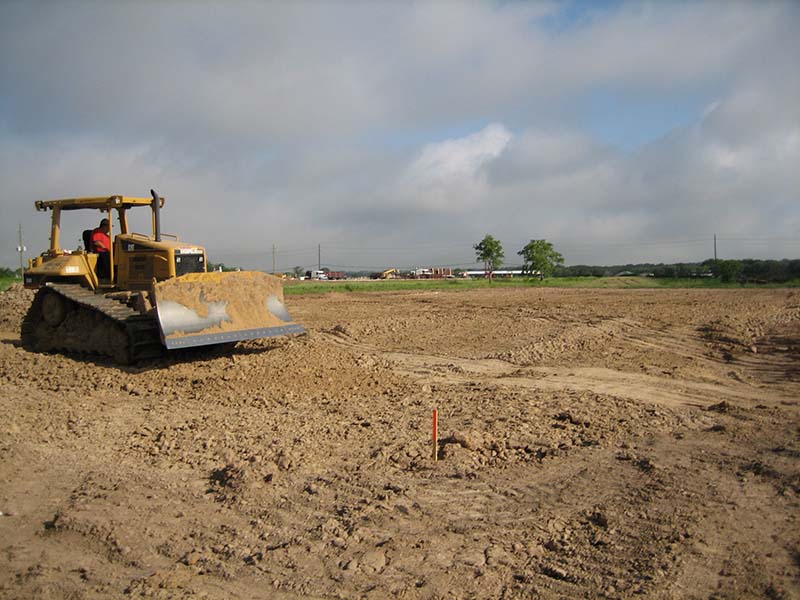 Sitework helps get your plot of land ready for other construction processes. In many cases, you may have shrubs and trees in the way of where you plan to place your building, or you might have extra soil that must be cleared away. For Houston commercial general construction, you will also likely need erosion control to help prevent the soil underneath your building from shifting and crumbling. In some cases this simply means compacting the soil, but some other areas may even need retaining walls to help keep soil in place. Most construction projects also need to connect lines to utility mains before we can even pour the foundation of your building.
As a full-service Houston commercial construction company, we are here to help with every stage of construction, including necessary sitework. Our sitework contractors help set your project up for success from the very beginning by ensuring the ground and land is safe to build on. Because sitework is such an important step in construction, it is essential to choose a trusted contractor with experience and the necessary heavy equipment for the job.
Our experts at KCS Construction provide comprehensive sitework services so you have peace of mind you're starting your commercial construction project off on the right foot.
Looking for a Sitework Contractor?
When it comes to your building's safety and longevity, you need a trusted sitework contractor on your side. Proper sitework is crucial for reducing future risks to your building. For example, poor sitework can lead to foundation problems like cracking, sinking, sagging, and shifting. These issues can be difficult and incredibly expensive to correct after construction. They may also go undetected for years until they begin to create safety hazards for your building.
Instead, choose an expert team for all your sitework needs. We offer decades of experience to provide you with all the services you need for your construction project. As part of our turnkey specialty construction services, we can provide efficient, economical sitework so you can get started turning your dreams into a reality as soon as possible.
If you are looking for a sitework contractor for your construction project, contact us today.