Houston Commercial Construction Projects
When you need high quality commercial construction services, our team is here to help. As a top Houston commercial construction company, we are here to make sure your project is a success. Whether you're building from the ground up, renovating your space, or making tenant improvements, our goal is your complete satisfaction.
Our experienced commercial construction professionals work on a variety of projects, including:
We are here to streamline construction and ensure you receive a space that meets your requirements. Our team prevents cost overruns to stay within budget, adjusts workflow to reduce delays and scheduling issues, and enforces first class quality standards so you can rest easy knowing your project is in the right hands with a team that understands your needs and puts them before all else.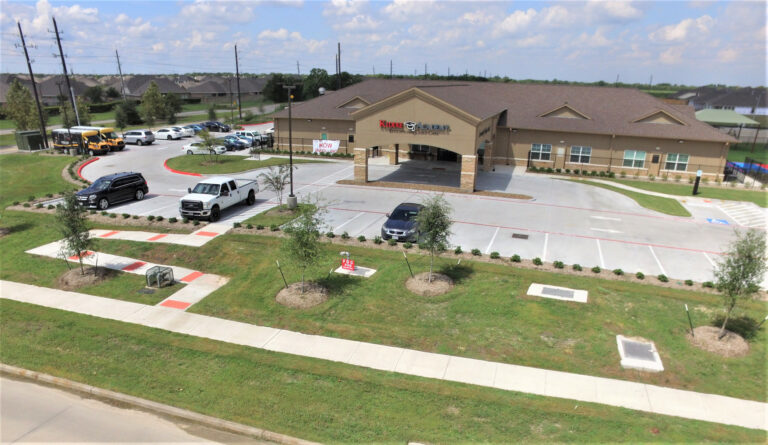 Managing a construction project from start to finish is hard work. Our Houston commercial construction company is here to do all that for you and more. We are a turnkey general construction contractor, which means we handle everything from concept to completion. Our professionals help with everything from pre-construction planning and permitting to design and construction management.
We pride ourselves on our premium craftsmanship and dedication to excellent service. No matter the type of building or construction method, we are here to streamline your project and exceed your expectations.
General Contractor Project Management
One of the services we provide as part of our turnkey construction services is project management. Construction management is crucial for a successful commercial construction project. Project managers from our team help manage everything from costs and scheduling to safety and quality. Our team works with you to understand your objectives and requirements and then manages everything for you while providing weekly progress reports and other regular communications so you're informed at each stage of design and construction.
Project management from our team involves everything critical for success. We provide a wide range of service as part of project management, including pre-construction planning, project estimating, site selection, vendor selection, contract review and management, value engineering, quality control, field construction management, and project closeout.
When you need a general contractor for your commercial construction project, our team offers years of expertise for projects of all types and sizes. While you focus on your business and other goals, we utilize our decades of experience to ensure your project goes smoothly and according to plan. Our project managers are involved from the very beginning to help identify and mitigate risks and keep everyone on the same page.
For a general contractor that goes above and beyond, choose our experts at Keeton Construction Services construction. Contact us today to discuss your project with our team and get a bid for turnkey commercial construction.