Houston Commercial Roof Coatings & Waterproofing
Commercial roof coatings and waterproofing help protect your roof from some everyday wear and tear that can slowly lead to damages and repairs. Our professionals can help recommend and apply roof coatings to help strengthen your roof and make it last longer.
We are a UNIFLEX­­­­® Authorized Premier Contractor for roof coatings. Our team offers years of experience using the finest commercial roof coating materials around to help improve durability and longevity for your roof. As an Authorized Premier Contractor, we offer not only years of experience as a roofing contractor, we also have access to specialized warranties for all commercial roof waterproof coatings from UNIFLEX to help provide you with peace of mind that your roof is protected.
Roof treatments offer many advantages for your commercial roof. They can help with waterproofing, increase strength, and also help reflect heat and UV rays. Reflective roof coatings help reduce roof temperature and heat exchange. This helps reduce heat and sun related wear and tear and can also help keep your building cooler, resulting in lower cooling costs. UNIFLEX coatings also provide a watertight seal to help with waterproofing.
When you hire our experts for commercial roof coatings and waterproofing, we provide quality service with absolutely no disruptions to your operations. There's no need to shut down your building while we coat your roof. We simply apply the coating and allow it to cure to provide enhanced roofing protection for your property.
Roof coatings can be applied to new commercial roofs or to older roofs to help restore them to prime condition. Roof coatings help prolong the life of your roof without adding excess weight that can strain support structures. It's a simple way to help protect your investment and keep your roof in great condition.
Our experts at KCS Construction offer decades of experience with commercial and industrial roofing. We provide high quality services to help you maintain, repair, and install roofs that provide protection for your building against the elements.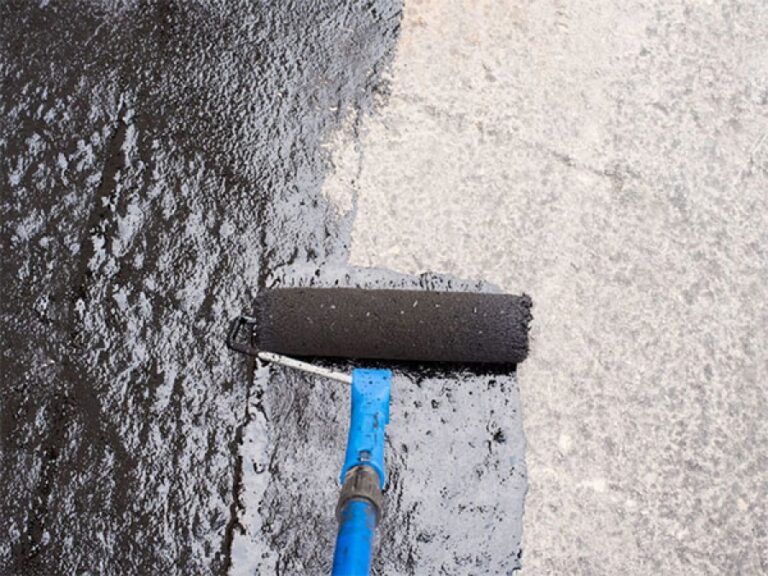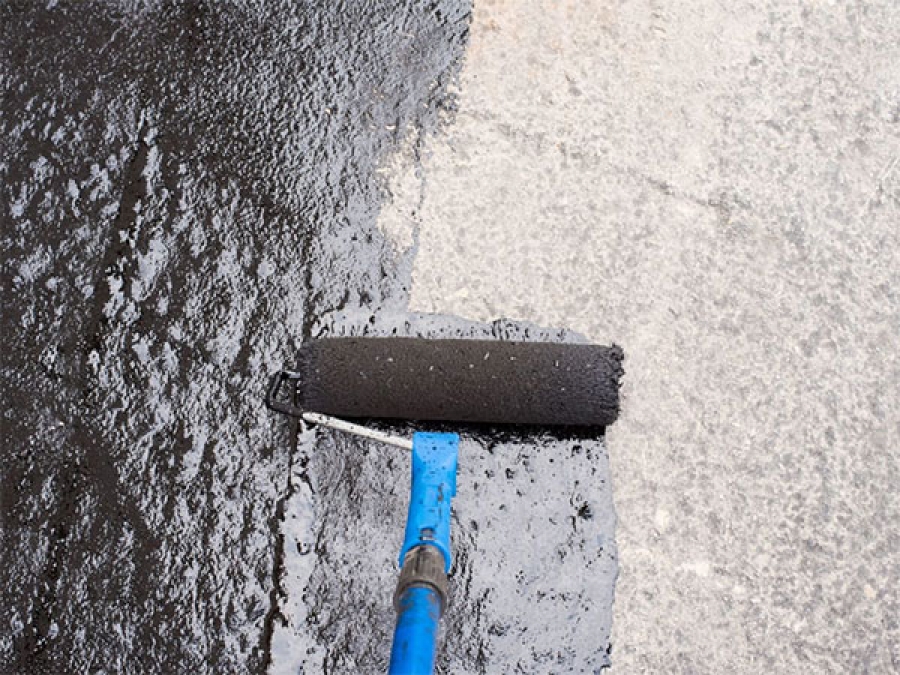 Why Waterproof a Commercial Roof?
Why should you waterproof your commercial or industrial roofing? Applying waterproof coatings to your roof offers many benefits to your building. Waterproofing commercial roofs helps prevent leaks that can cost you a fortune in water damage remediation services. In addition, waterproof coatings help reduce wear and tear on your commercial roof and can help increase the expected life cycle of the roof.
Waterproofing your commercial building's roof is a simple, effective, and budget-friendly way to reduce long-term maintenance, repair, and replacement costs, as well as to help mitigate risks of leaks and water damage. Houston weather can be unpredictable, but hurricanes, tropical storms, and just regular rain can all take a toll on your commercial or industrial roof. Therefore, we recommend applying waterproofing commercial roof coatings to add an extra layer of protection against the elements we experience here in the Greater Houston area. In addition to waterproofing, coatings can also help shield your building from some of the high temperatures we experience here in the summer as well.
If you're ready to explore the benefits of applying commercial roof coatings for your building, get in touch today to learn more and get an estimate.