Houston Commercial Roof Repair & Restoration
Roof damage puts your building and its occupants at risk for many issues. Without fast commercial roof repair, you may even face higher costs for total roof replacement. Instead, our team is here to help provide strong, reliable commercial roof repairs so you can get peace of mind your property and those inside are protected.
Some signs you may need commercial roof repair or restoration in Houston include:
Water damage on ceilings and walls
Water pooling on roof
Leaks in roof
Missing roofing materials
Clogged drains and gutters
Bubbles or blisters on the roof
Sagging areas in roof or ceiling
Gaps between roof seams
If you notice any of these signs, contact our professionals at Keeton Construction Services Construction. We will come out, find the underlying cause, and help you find solutions for repair.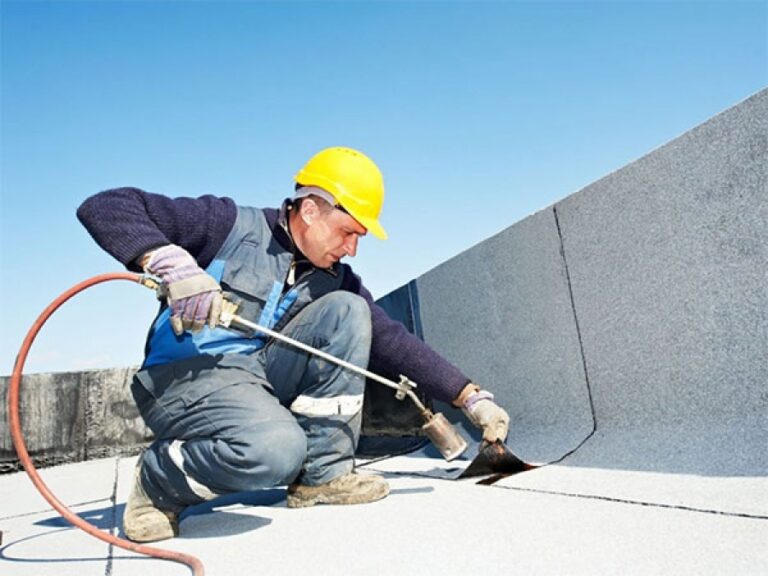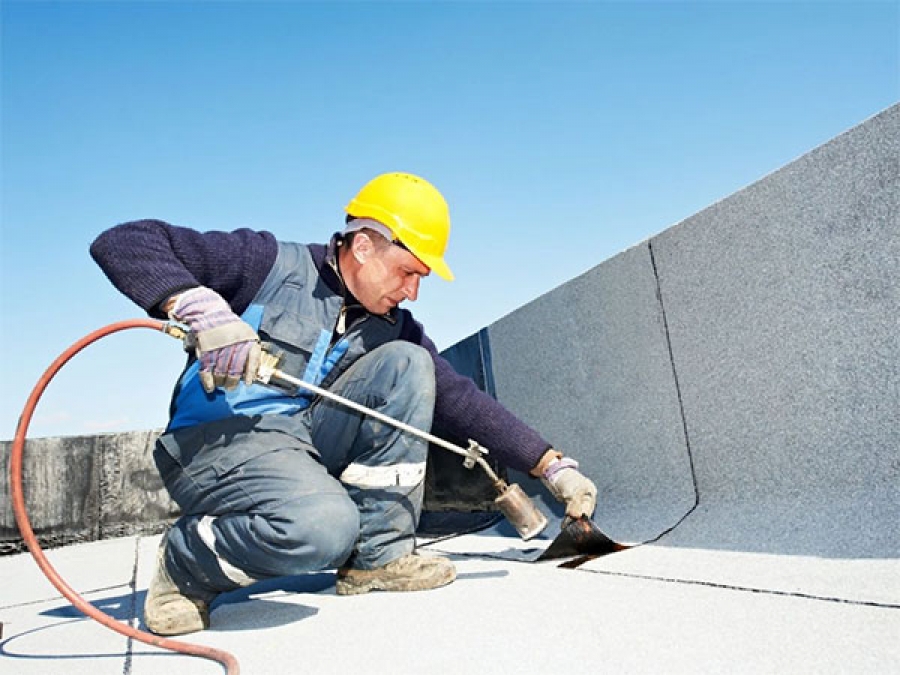 There are many reasons you may need roof repair, like from storm-related roofing damage, extreme temperatures, normal wear and tear, poor maintenance, and even things like fallen trees. If you think your commercial roof may need repairs or restoration, our team is here to help. Our experts offer thorough inspections to help identify potential problems early and to provide recommendations for repair.
We understand that damage to your commercial roof can be disruptive to your business. We offer rapid response and quick turnaround for commercial roof repairs to help you get back to normal as soon as possible. Our team prioritizes providing high quality repairs that are durable so you have peace of mind your roof can protect your building from the elements.
Reliable Commercial Flat Roof Repair in Houston
If you have a commercial flat roof, not any roofing contractor will do. In many cases, flat roofs require specialized services for quality repairs. Flat roofs must maintain a certain slope to reduce the risk of water pooling and they are also often made of different materials than you would find on your home's roof. Therefore, make sure you choose commercial roofing specialists for any repairs you need.
As a leading commercial roofing contractor in Houston, we proudly serve the Greater Houston area providing a wide range of roofing services. We draw on our years of general contractor work and extensive experience with commercial and industrial roofing systems to provide you with efficient, effective repairs. Whether you need minor repairs or full-blown roof restoration, we have solutions for you. We have the resources to provide fast, high quality repairs that minimize disruptions to your business.
We are one of the top Houston commercial construction companies and can provide a wide variety of services to suit your needs, from installing a brand new roof during ground up construction to repairing and maintaining commercial roofs to optimize their useful life. Since 2001, we've been proudly helping commercial and industrial property owners and real estate developers find solutions that suit their needs and budgets. Contact us now to request a roof damage inspection for your commercial building.