Commercial Construction & General Contractor Safety
You need a Houston commercial general contractor that focuses on safety for your project. We are proud to offer comprehensive commercial construction services that emphasize safety for all involved. As a leading general contractor in Houston, we have an EMR rating of 0.9, so you can trust us to provide safe construction services.
Along with the world-class skills training that our contractors receive, they are expected to adhere to standard safety procedures and guidelines. Each member of our crew undergoes extensive safety training and also receives ongoing safety training talks to ensure everyone is on the same page for safety protocols. In addition, our experts offer years of experience identifying and mitigating risks to help prevent potential dangers before they occur.
When it comes to construction contractor safety, the Experience Modifier Rating (EMR) is one of the most standard measurements of safety. EMR scores look at the number of accidents compared to the number of hours worked to help gauge how safe the contractor is. Scores of 1.0 or lower are considered good, while scores above 1.0 are deemed riskier for safety. With an EMR score of 0.9, we can honestly say we are committed to safety in all aspects of construction.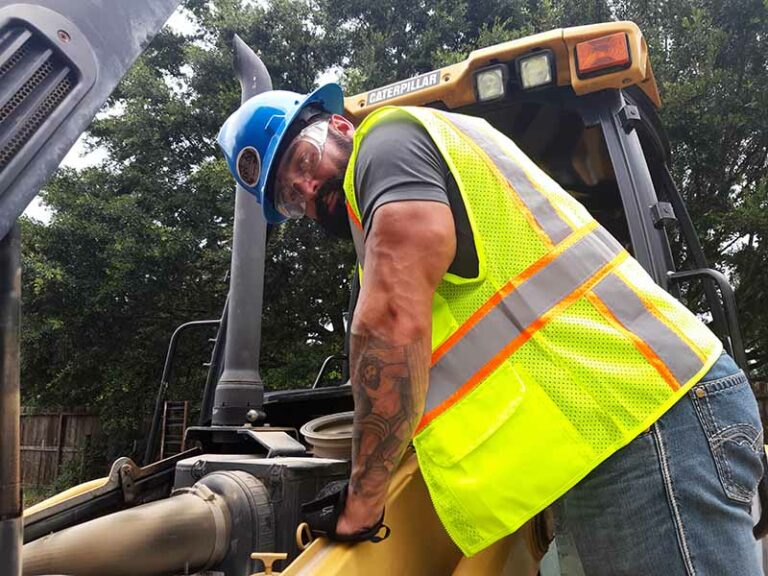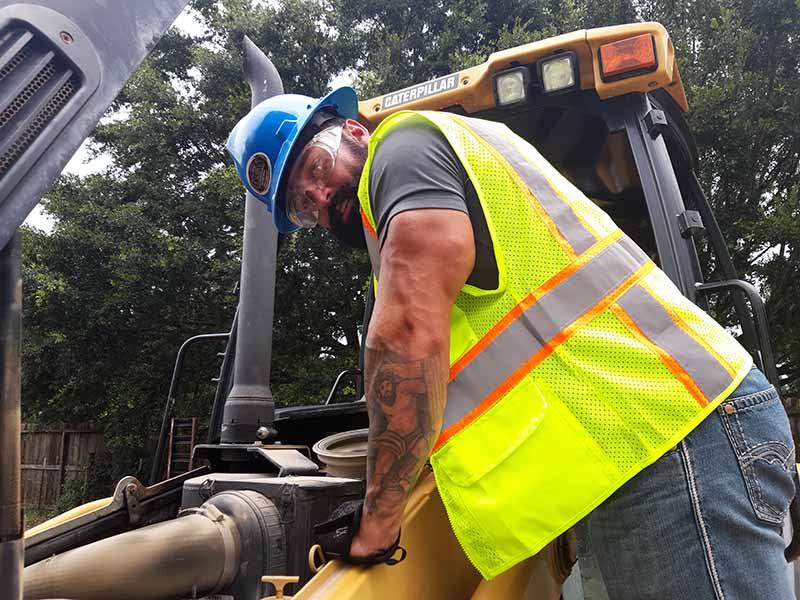 Good Design Build + Good GC = Good Safety Ratings
Good safety ratings are a measurable way of assessing a general contractor as well as their design build services. With design build from a trusted Houston commercial general contractor, experts are involved at every step of the way to identify and mitigate risks from the very beginning and on an ongoing basis. Our team at Keeton Construction Services Construction is dedicated to safety, which means we look for opportunities to enhance safety at every stage of the construction process, from design to completion.
Aside from the obvious reasons for prioritizing safety, there are several reasons why it's important to choose a general contractor with a good safety rating. This mainly comes down to the many hidden costs and time related to accidents. Accidents on a jobsite can cause a lot of strain during your project, from finding replacements for injured workers to replacing materials damaged during an accident. Hiring a general contractor with a risky EMR rating can lead to serious trouble both for your budget and your deadlines. Therefore, owners and developers should absolutely care about safety ratings for their construction company.
As one of the most prominent Houston commercial construction companies around, we have a serious safety culture designed to reduce risks from the very beginning of your project. For example, architects and engineers are essential for making plans for your new building, but they may not be able to identify potential safety issues for the construction crew on their own. When you choose our design build services, our professionals offer years of field experience to provide expertise for constructability and safety during construction. Our project and construction managers are also experts at enforcing safety protocols on-site for all construction personnel and specialty subcontractors so you get peace of mind everyone on your construction site is safe.
If you're ready to get started with commercial construction, contact us today to discuss your project with our team.