About KCS – Houston Commercial General Contractor
When you need a trusted Houston commercial general contractor, our team at KCS Construction is here to serve you. We are dedicated to providing high quality construction services and adding value to projects large and small. Whether you need commercial painting to help protect your facility from corrosion and rust or you need ground-up construction for large, complex commercial or industrial buildings, we have solutions to suit your needs.
At the helm of our construction company is our founder and president, Jason Keeton, who brings with him years of education and real-world experience to ensure you receive quality service for your construction project. Keeton is an Aggie, graduating from Texas A&M University in 1993. He began his career in construction in 1995 and soon started his own construction company, KCS Construction, in 2001. In our beginnings, we primarily offered structural and civil concrete services and construction sitework. Soon, we expanded to include a wide variety of construction, design, and real estate development services to better serve our clients.
As a company, we are proud to be active in the Cy-Fair Houston Chamber of Commerce. As our leader, Keeton also is a member of many professional groups and builder networks, including:
Associated General Contractors of America (AGCA)
Houston Apartment Association (HAA)
Greater Houston Builders' Association (GHBA)
In addition to these professional memberships, Keeton was also featured in the spring/summer 2019 edition of The Who's Who In Building & Construction magazine, which focused not only on our leader's impressive background, but also on our diverse service offerings as a Houston commercial construction company.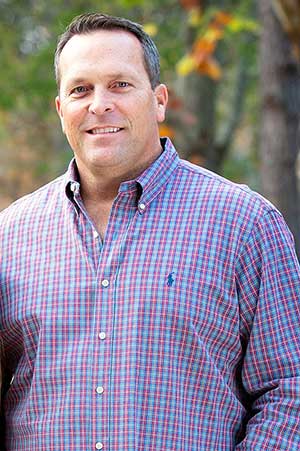 When you choose our experts at KCS Construction, you get a team dedicated to exceeding your expectations. Each of our professionals is committed to adding value in many ways, from designing a building perfectly suited to your needs to finding innovative ways to reduce construction costs while maintaining project quality and scope. Our team is also cross-trained in many different areas to provide expertise on a wide range of situations.
Design Build for Houston Commercial Construction
What sets us apart as a Houston commercial general contractor? We offer a variety of services to perfectly meet your needs and expectations, including turnkey design build services. Choosing our design build services means you get comprehensive service from end to end to make your idea a reality. For ground up construction, our turnkey services make construction simpler, faster, and more economical than traditional design bid build options. Our experts are involved at every step of the process to ensure your building's design and construction are optimized for your requirements.
With design build from our team we offer assistance with everything you need, from finding a good location for your building, designing your project, and overseeing construction activities to ensure safety and quality while managing budget and schedules. We can even help you through the process of securing financing for your construction project. No matter the type or size of your construction project, we are here to make your project a success.
Contact us now for a consultation about your upcoming construction project.