Houston Commercial Roof Installation
When you need expert Houston commercial roof installation, we offer unmatched quality, fast turnaround, and years of expertise. We are here to help install commercial and industrial roofs of all types and sizes to help you complete your building.
Commercial roofs can be either pitched or "flat," though even flat roofs have some slope to help with water runoff and drainage. Flat commercial roofs are incredibly cost-effective and are faster and easier to install, which makes them one of the most popular types of roofs for commercial buildings. Also, flat roofs allow property owners to utilize roof space for equipment like HVAC equipment and other necessary building systems. Pitched roofs are more difficult to install and can take longer on average than flat roofs, but these are also an option for commercial buildings. For example, many facilities that wish to look more "homey" choose pitched roofs because they are more associated with single family buildings.
In addition to the question of slope, there are many different roofing materials to choose from. However, some of the most common commercial roof materials include metal, bitumen (asphalt), built up roofing (asphalt and textiles), EPDM, and PVC.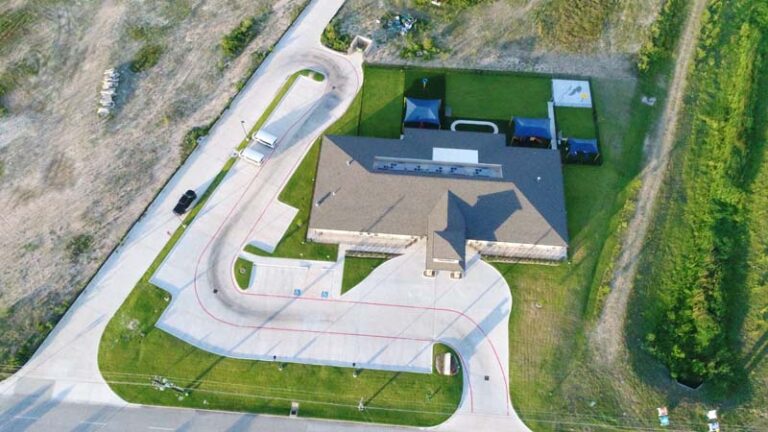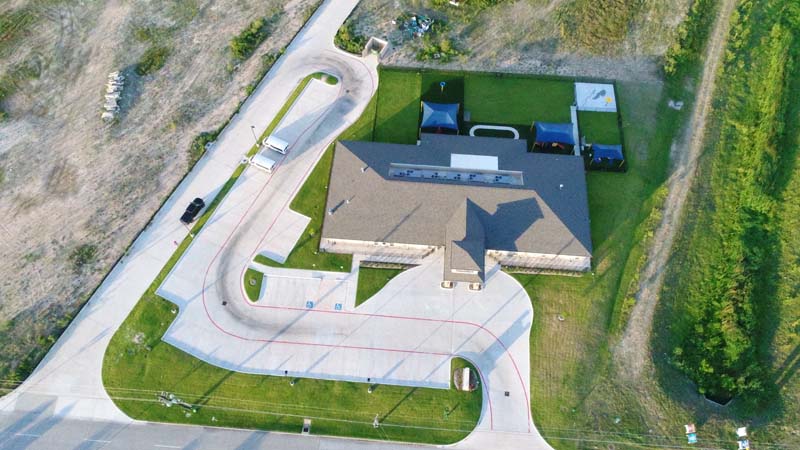 When choosing commercial roofing options for your facility, it's important to consider many different factors. There is no one-size-fits-all solution for commercial roof systems. Instead, consider several factors during the design process. For example, how much maintenance it will require, how quickly you need your building completed, up-front costs, long-term costs, and environmental conditions.
As a leading Houston commercial general contractor, we are here to help you decide which type of roof is best for your building. We offer years of construction and roofing experience to help find solutions that suit your requirements and aesthetic. Our team provides high quality roofing services to give you peace of mind your building is strong, safe, and durable so you can focus on your core business objectives. We'll handle the particulars of construction, roofing, and project management once we understand your needs. We are a full-service construction and roofing company with turnkey solutions for all your building requirements.
New Commercial Installation vs. Roof Repair
New commercial roofing installation is much different than roof repairs and replacements. Understanding the process and what to expect can help as you consider your options for both roofing contractors and commercial roofing systems.
In an ordinary repair or replacement, our team works with an existing roofing system. For repairs, that might involve simply patching or sealing an area, adjusting flashing, or performing other minor fixes. Even with a roof replacement, in most cases our team just needs to take off the old roofing materials and replace them with new materials.
However, when it comes to new commercial roof installation, our team designs and builds a commercial roofing system from scratch for your building. We help engineer a roofing system that offers protection for your building and adequate drainage. Our experts also consider design and aesthetics to ensure your building meets your expectations. Once designs are finalized, we get to work constructing the roof from beginning to end. As you can see, the roofing contractor you choose for commercial roof installation can affect your building for years to come, which is why many building owners and developers hire our team of trusted professionals for roof installation and commercial construction projects.
Get in touch to talk to our roofing specialists about your project needs.