Structural Steel Fabrication for Commercial Construction 
If you're undertaking a commercial construction project, you want the most durable and dependable options. Structural steel framing offers just that as a support structure for your building. Our team offers structural steel fabrication and erection for commercial and industrial construction.
There are many reasons to choose structural steel framing for your industrial or commercial construction project. Steel is an incredibly strong and durable material, which makes it perfect to use as the skeleton for buildings of all types and sizes. Structural steel is frequently used in low, mid, and high rise applications. Because of its strength, a building with steel framing may need fewer structural columns for support. This means more free, open space for your building. In addition, structural steel is cost-effective to use as a construction framing material. Steel is relatively inexpensive, low maintenance, and long-lasting, making it the perfect option as a framing material.
Structural steel fabrication involves fabricating steel structures and framing in a controlled environment. Once each component is manufactured, the frame is erected on the construction site and other construction activities can commence.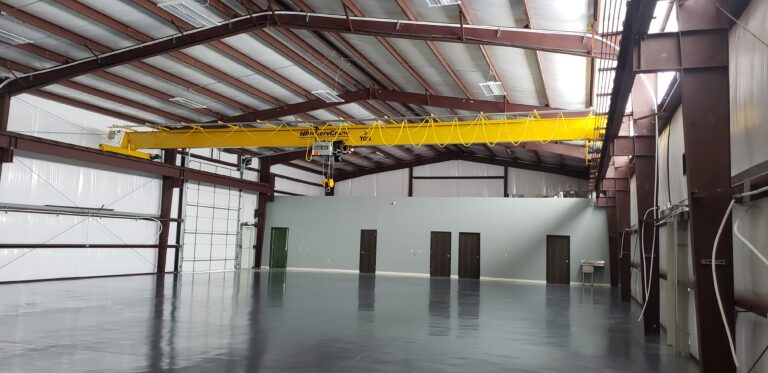 The key to safe, durable commercial construction is choosing a structural steel fabricator that prioritizes quality. When our team at Keeton Construction Services Construction fabricates structural steel, each piece of framing meets close tolerances and high quality standards to ensure strength, safety, and overall building quality.
Why choose our experts for your structural steel needs? We offer fast turnaround for structural steel fabrication and erection and provide peerless quality assurance for every project we take on. For the most dependable structural steel solutions around, hire our team for steel framing fabrication and erection.
Structural Steel Framing for Any Building
As a leading construction and structural steel fabrication company in Houston, we provide superior service for construction projects of all kinds. Whether you're building a small, one-level building to serve as your small business's office or you need a large, multi-room warehouse, we have solutions to suit your needs. No project is too big or small for our team.
Our seasoned structural steel fabrication professionals create framing for all types of buildings. When you choose our design build services for your commercial or industrial building, we work with you from beginning to end on your project. One of the great things about working with Keeton Construction Services Construction for your construction needs is we can help you not only design a building that fits your needs and goals, but also take care of every stage of construction for you, including fabricating and erecting the structural steel framing.
Our experts regularly provide steel framing for all types of construction projects. No matter how many floors, how large, or how complex the design, we have solutions for your construction project.
Contact us today for structural steel fabrication and erection services.