Healthcare Facilities – Commercial Construction Contractor
Healthcare facilities are vital to our communities. Our team offers comprehensive construction services for medical facilities of all types and sizes. We've been Houston's trusted commercial general contractor since 2001. Our skilled construction team offers years of experience and knowledge to provide exceptional design and construction services for your healthcare facility.
Our team offers turnkey construction services for a wide range of medical facilities, including: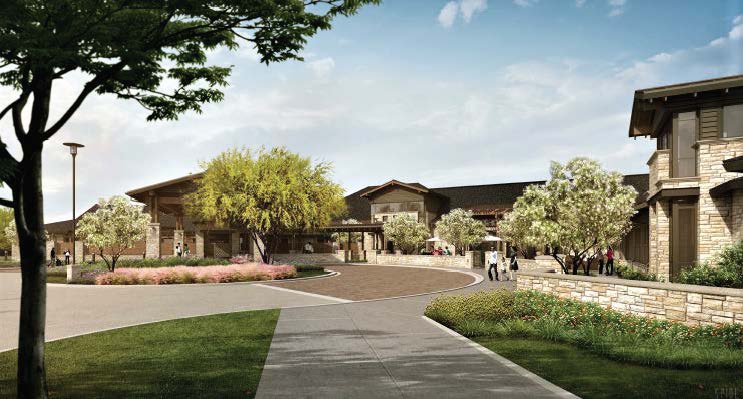 When you hire our team as your Houston commercial general construction contractor for a healthcare facility project, we provide comprehensive services. Our goal is to be your partner in taking your concept and making it a reality. With Houston design build services from our team, we get started adding value from the very beginning. Our experts help design the medical building based on your goals and concept. We also provide construction services and project management until your project is done. With our services, you get peace of mind your project will be completed on time and within budget.
The design of a healthcare facility may be more important than you think. Research suggests that the physical environment in a medical facility can impact safety and patient care. For example, having enough room for visitors in a hospital room can impact patient satisfaction. A floor plan that optimizes workflow for medical staff can improve patient outcomes. There are some elements that may even help promote healing, such as access to natural sunlight for patients.
As a Houston commercial general contractor, we are here to help you design a facility that meets regulatory requirements, helps staff provide quality care, and helps patients as they convalesce. We work with you to find innovative design and construction solutions that help you provide care to your patients.
If you need healthcare facility commercial construction, reach out now to discuss your project with our team.
Houston General Contractor for Medical Projects
Whether you're building from the ground up, adding to an existing facility, or need to renovate your healthcare facility, we are your trusted source for commercial construction services. We have completed countless projects for the medical industry and offer evidence-based solutions to suit your needs.
From highly specialized facilities to budget-sensitive physicians offices, our team goes above and beyond to ensure you're satisfied. We take all the unique elements of healthcare construction into account, from space needed for medical equipment to regulatory requirements from local codes and accreditation organizations. Our team works with you to understand your core care functions, construction goals, and the elements you need to support patient care and health.
For construction on existing healthcare facilities, minimizing downtime is crucial for staff and patients. We strategically plan construction and renovation tasks to reduce disruptions and help keep your facility running and doing what you do best: providing quality care to those in need.
Contact us today to get a bid for your project.