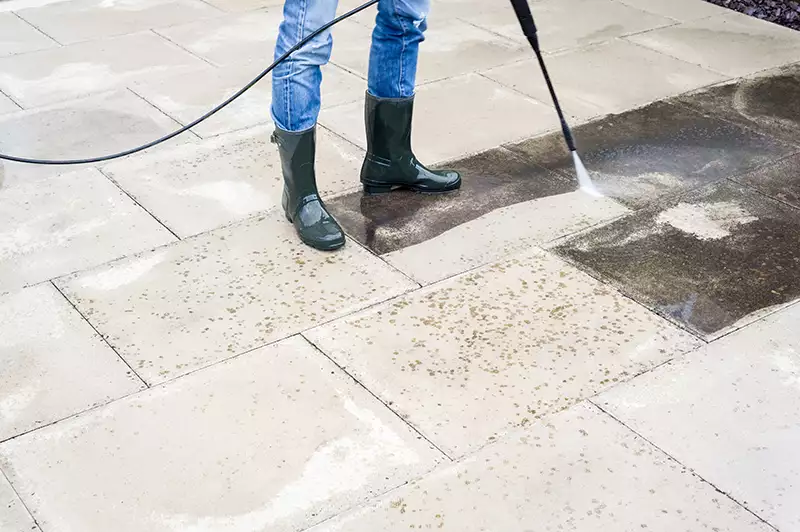 Houston Pressure Washing Services
Commercial and Residential Pressure Washing
Professional pressure washing services in Houston and Cypress help your home and business make a great impression. Our team expertly removes dirt and grime to enhance the look of your property and also protect it from extra wear and tear associated with dirty buildup. Keep your home or business spotless with our first-rate pressure washing services.
Our experts offer unmatched service when you need residential or commercial pressure washing. We go above and beyond to ensure we thoroughly remove dirt and debris to restore your property to pristine condition. We offer a wide range of pressure washing services, whether you need pressure washing to prepare for painting services, to clean the oil off your driveway, or to make your commercial building look brand new again.
You can trust KCS to provide top quality pressure washing services for your property. We offer:
For superior quality pressure washing in Houston and Cypress, choose our experts for the job. Get in touch today to get a free quote!
Types of Pressure Washing Services
Our professionals offer a wide range of pressure washing services to suit your needs, including soft washing for surfaces that need lower pressures. We tailor our services to your property by adjusting things like pressure settings and nozzles to provide safe, thorough cleaning for your needs. Some of the surfaces we pressure wash include:
Pressure Washing vs Power Washing
Pressure washing and power washing are similar services, with one key difference. While pressure washing uses normal temperature water to remove dirt, grime, stains, and residue, power washing uses warm or hot water for extra cleaning power. 
Power washing in Houston and Cypress goes the extra mile for removing stuck-on grime, such as chewing gum on sidewalks or cleaning oil off concrete floors in your industrial facility. Warm water is needed for oily, greasy, or sticky soils on your surfaces. 
Pressure washing uses cold or lukewarm water and is effective for cleaning many things, including mold, mildew, algae, and regular dirt from a variety of surfaces. It relies primarily on water and pressure to thoroughly clean and restore hard surfaces like concrete and wood. 
Our team at KCS offers both power washing and pressure washing for commercial, industrial, and residential properties throughout Houston and Cypress, TX. You can trust our experts to work quickly and efficiently to thoroughly remove grime from your property for a like-new look. Contact us today if you need pressure washing services for your home or business.