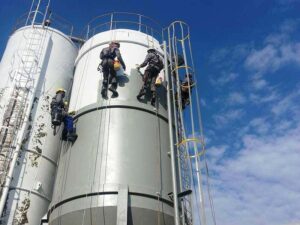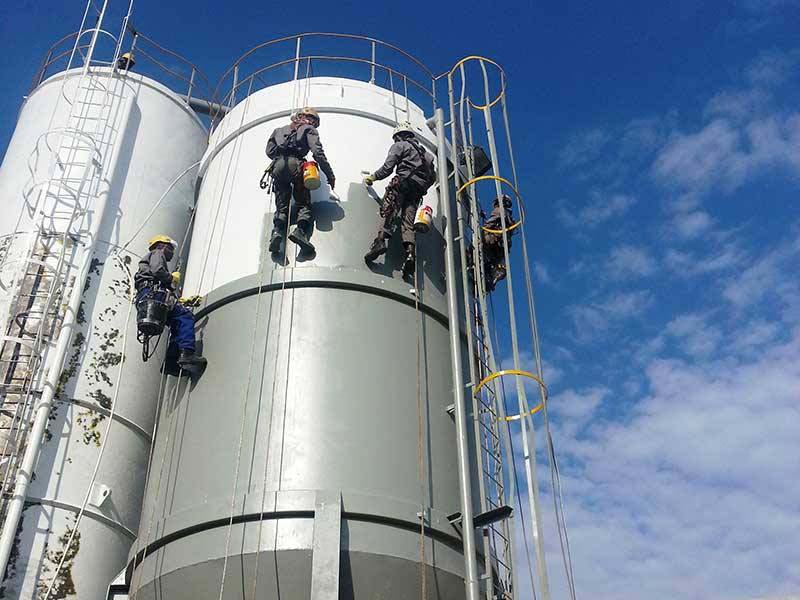 Paint and coatings help protect many types of surfaces, including building exteriors and equipment. A Houston industrial painting contractor can help you choose the right type of paint and coatings for your needs. There are countless types of coatings available for industrial purposes. Each has pros and cons and different characteristics, so it's critical to choose the correct coatings for your requirements. In this article, we'll discuss some of the most common types of paint and coatings for industrial surfaces.
Talk to Your Houston Industrial Painting Contractor About Different Coatings
Whether you have a new building you need painted or need to re-coat surfaces in your facility, it's necessary to consider which type of paint offers the best protection for your needs. Of course, you can work with your Houston industrial painting contractor to identify the right type. Industrial painting experts offer knowledge and experience to recommend the right type of paint or coating. However, knowing some of the pros and cons of the most common paint or coatings can help. 
Some of the most common types of industrial paint are:
Polyurethane

Epoxy

Acrylic

Zinc-rich
Polyurethane Paint and Coatings
Polyurethane is commonly used for Houston commercial painting and industrial painting. These paints offer superior abrasion resistance. It also is good for wet conditions such as submerged equipment and tanks. Polyurethane paint and coatings also offer good UV durability. However, keep in mind that polyurethane paint is typically more expensive. These protective coatings also require skilled application from an experienced Houston industrial painting contractor.
Epoxy Houston Commercial Painting
Epoxy paint is good for both commercial and industrial applications. These coatings offer exceptional resistance to abrasion, corrosion, and weather. Epoxy paint also performs well in high temperature applications. However, epoxy doesn't offer a lot of UV resistance and can start to chalk with exposure to sunlight. For this reason, it's typically not utilized for exterior painting in industrial facilities.  
Acrylic Paint and Coatings
Acrylic paint is an extremely common coating for building exteriors. These coatings look great and also offer a lot of protection for surfaces. They offer corrosion and abrasion resistance, water resistance, and UV resistance. These paints and coatings can also be high gloss to provide a shiny, attractive appearance to your building or other surfaces.
Zinc-Rich Paint and Coatings
Zinc-rich paint and coatings are rust and corrosion resistant and are typically used for steel surfaces. These create a galvanic barrier on surfaces. Zinc-rich paints and coatings are filled with zinc dust to provide this type of protection. However, these aren't good for acidic or alkaline conditions.
Experienced Houston Industrial Painting Contractor at KCS Construction
If you need industrial or commercial painting, our team at KCS Construction offers solutions for you. We offer superior painting services including sandblasting, surface preparation, coating selection, and paint application. In addition to our expert painting services for industrial and commercial facilities, we are also a trusted Houston general contractor to help with all your construction needs. Contact us now to discuss your project needs with our team.