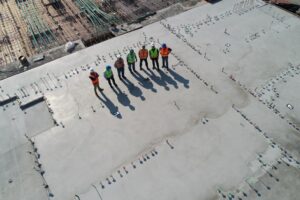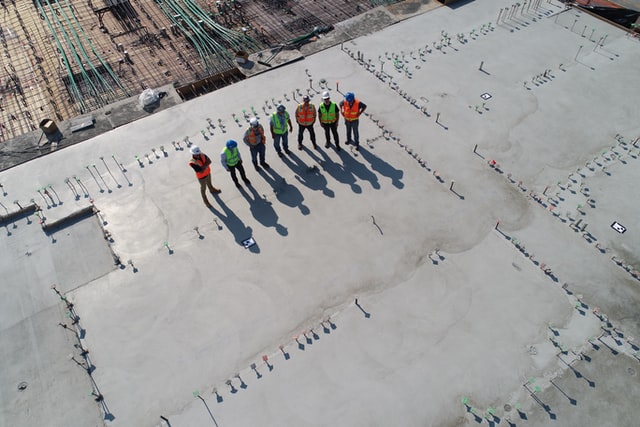 Real estate projects are some of the most complex and expensive investments that a business owner can undertake. That's why you want to protect your investment by ensuring that you have an experienced construction partner on board from day one. The Houston design build process allows for more efficient project delivery because it eliminates the need for separate contracts and timelines for each project phase. This also means less time spent waiting around for bids or approvals.
But what exactly does this construction model entail, and how does it protect project owners? This blog explains the benefits of design build construction and how it protects property owners from issues like sub-par workmanship and poor-quality designs. But first, what does the process entail?
Design Build: What Is It, And How Does It Work?
In a design build project, one firm is responsible for everything from start to finish. The contractor and the architect or engineer are in charge of all project phases. We're talking about conceptualization, planning, design, engineering, and construction management. 
The design build team even oversees some aspects of the final product, including electrical, plumbing, mechanical systems, furniture layouts, etc. That means that if something goes wrong, the owner knows where to turn to have the issue resolved. 
As part of the design build process, the builder will provide a detailed scope of work (SOW) document outlining every aspect of the job. This includes the estimated cost, materials, timeline, and any other relevant information.
In return, the architect or engineer provides a comprehensive blueprint of the project, which details every step of the process. Once the SOW has been approved, the builder begins working with the client to complete the project.
When the project is complete, the client receives a single invoice for the entire project. This includes all costs associated with the project, such as labor, materials, permits, fees, and taxes.
How Does Design Build Construction Protect the Property Owner?
Houston design build construction provides many benefits to property owners. Let's take a closer look at the top five:
1. Cost-Effectiveness 
Having a single Houston general contractor handle the project lets you know exactly how much the project will cost. That's because the build-design approach requires the contractor to create a single set of plans, specs, and estimates. Thus, you can save money by avoiding unnecessary expenses.
2. Top Level Accountability
In the Houston design build approach, only one firm is responsible for the project from start to finish. Therefore, when something goes wrong, you'll know where to turn to have the issue resolved. We can't say the same about the traditional design-bid-build approach, where you pay an architect and engineer to create a design and then look for a construction company to build it. Typically when issues arise, there's a lot of finger pointing for who is responsible for the problem. The general contractor may say it's the architect's fault, the architect may say it's the subcontractors' fault, and round and round it goes.
3. Exceeded Expectations
Choosing a design build firm can also incentivize Houston commercial construction companies to go above and beyond for their clients because they know they are liable for any issues with the project. And since the company wants you to turn to them for future projects, they'll put their best foot forward, ensuring that you're  impressed with their work.
4. Reduced Risk
When you hire an established Houston design build firm, you reduce the risk of working with substandard contractors. You won't have to worry about getting stuck with a bad subcontractor. You don't have to worry about finding someone else to complete the job after the original contractor quits or goes bankrupt. And the best part? When things go awry, you'll be able to call upon your chosen Houston general contractor to fix the problem.
5. Better Workmanship
The design build approach allows the contractors to focus on the details of the project instead of just providing the bare minimum. This means that you'll receive better workmanship. It's important to note that even though the contractor has a lot of responsibility in the design build process, they still need to meet specific standards. For example, they must follow the Houston building codes and ensure that the structure meets all safety requirements.
What Should You Consider When Choosing A Design Build Contractor For Your Project?
When choosing a design build company, you want to weigh several factors before deciding. Here's a quick breakdown:
Experience
Ensure the design build team has experience with the types of projects you're looking to construct. If you're planning on constructing a new commercial space, you'll want to choose a design build contractor specializing in these projects.
Quality
You should always be wary of companies that don't seem to care about their clients' needs. Ensure the design build company you hire cares enough about your project to ensure its success.
Communication
Communication is vital when it comes to the design build process. As mentioned earlier, the design build team works closely with the client throughout the project. They are there to answer questions, keep you updated, and make sure you understand what's going on at all times.
Value
Lastly, you need to consider whether the design build company offers value for money. Some firms charge high rates simply because they can. However, if you're paying more than necessary, you may not get the quality service you deserve.
Keeton Construction Services Construction is Your #1 Rated Houston Design Build Firm
If you want to protect your Houston construction project through the design build process and avoid costly mistakes, Keeton Construction Services Construction is here to help. Our team of experienced professionals can provide you with everything you need to ensure your project runs smoothly from beginning to end. 
As one of the leading Houston design build companies, we take pride in exceeding our clients' expectations. With us, you can rest easy knowing that our team will:
Create a detailed scope of work that includes all aspects of the project

Provide you with a fixed price quote before starting any work

Work within your budget constraints while maintaining high-quality standards

Complete the project on time and under budget
We're confident that once you experience our level of customer service, you'll choose us as your preferred Houston design build partner. To learn more about how we can assist you with your next Houston commercial construction project, please contact us today.