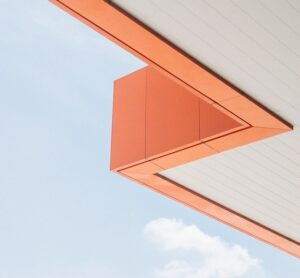 During your commercial construction project, you'll discuss many different things with your general contractor in Houston, from the size of the building to the exact paint finish you want for the walls. One important part of any building is the roof. As such, you'll need to decide on the right roofing options for your construction project. Your general contractor (GC) is a great resource to help you select types and materials for the new roof based on the specifics of your project. Read on to learn more about roofing options for commercial and industrial construction projects. 
If you need turnkey construction services for a commercial or industrial project, contact our team at KCS Construction now.
Talk to Your General Contractor About Roof Types for Your Commercial Construction Project
Obviously, the roof is a pretty important part of any building. Yet, many of us don't give it any thought, even while designing a commercial building. You might have a vision for how you want your building to look, but make sure you're also considering the roof. After all, the roof type you choose will affect many things about your building. Also, the choices you make during construction with your general contractor will likely be the type of roof your building has for the duration of its life. So, make sure you choose wisely!
Choosing the Right Type of Roof Affects Many Aspects of Your Building for Years to Come
The roof affects many things about your commercial or industrial building. For one, roof construction has a huge impact on the overall look and aesthetic for the building. Roofs affect the overall shape of the building, may add color or texture, and generally add to the visual of your new building. 
Another thing to keep in mind is that the roof you choose with your general contractor in Houston will also affect the building's maintenance needs. Different types and materials for roofing will wear at different speeds and require different maintenance and replacement intervals. 
Finally, roof options have a pretty big effect on the energy efficiency for the building. In many cases, roofs can contribute to problems with heat transfer, which increase cooling costs. The roof you choose now during your construction project will affect future operating costs. 
Considerations When Choosing Roofing Options with Your Commercial General Contractor
There are many factors to consider when choosing a type of roofing for your new building. That's why it's so important to talk to your general contractor about the roof for your project. They have the experience and knowledge needed to provide you with a list of pros and cons for all the options so you can make the right choice. 
Here are some of the things you should consider when choosing a roof type for construction:
Aesthetic:

The roof has a big impact on how your building looks, so make sure the options you choose are visually appealing for the building design. 
Geography:

Where your building is will also affect roof options. For instance, with

commercial construction in Houston

, you know the roof will need to withstand high temperatures, high winds, and lots of rain. Make sure the roof is designed for these conditions for a long-lasting and durable building. 
Budget:

Obviously it's always essential to consult your budget for any major choices during construction. Think about how different types of roofs and roofing materials will affect your budget and choose accordingly. 
Discuss the Pros & Cons of Flat Roofs and Pitched Roofs with Your General Contractor in Houston
There are two basic types of roofs to choose from for commercial and industrial buildings: flat and pitched. Flat roofs are mostly flat and create a rectangular shape at the top of the building. Pitched roofs are sloped, generally into a point at the top, which create an upside-down V shape at the top of the building. Both of these options come with pros and cons that you need to consider for your construction project. Consult with your general contractor to determine which one is better for your new building. 
Flat Roofs
The term "flat roof" is actually a bit of a misnomer. All roofs need some amount of slope to allow water to drain off. So, flat roofs could also be called low slope roofs, as they use a small slope that looks mostly flat to the naked eye. Keep in mind that most commercial roofs are flat. There are a few reasons for this. The biggest reason is cost. Flat roofs tend to be cheaper to install than pitched roofs. Also, they can be easier to maintain because you can typically access and walk on them easily. Finally, these roofs also allow some space on the top of the building for equipment like HVAC condenser units or cooling towers, which many commercial and industrial buildings need. 
Pitched Roofs
Pitched roofs have a much higher slope than flat roofs. These are less commonly used for commercial buildings, but are sometimes used either as accents to flat roofs or as the entire roof of the building itself. Pitched roofs are much better at drainage, since they have a higher slope for water to run right off. They also offer extra visual appeal, as they can be seen from the ground and can add colors and textures to the overall look of the building. However, keep in mind that these tend to be more expensive to install on a building and it's harder to work on them for maintenance, repairs, and replacements. 
Common Roof Materials for Commercial Construction Projects
Once you decide between a flat and a pitched roof for your construction project, you'll need to determine which roofing materials are best for your new building. There are many different types of roof materials to choose from, all with advantages and disadvantages. That's why it's so crucial to work with your general contractor in Houston to choose the perfect roof material for your new building. They can help you narrow the choices down and find the right one based on your needs. Some of the most popular commercial roof materials include metal, BUR, EPDM, and shingles. 
Metal
Metal roofs are a great option for commercial buildings. They have some of the longest life cycles for commercial roofs, often lasting 50 years or more. Since metal is so tough and durable, it can stand up to practically everything. Additionally, they're quite efficient when paired with the right insulation solutions. You can choose different types of metal or paint it to create a unique look for your new building's roof. Just keep in mind that they can be noisy during storms. Also, they tend to be on the more expensive side, so talk about whether your budget will allow for metal roofing with your general contractor. 
BUR
BUR stands for built up roofing. It's a type of roof that alternates different layers of tar and gravel, building up to a nice thick, solid surface for your roof. It's one of the least expensive options for commercial roofs, which makes it really popular. However, remember that this also means that it has one of the shortest life cycles for commercial roof materials, lasting usually only 20 years with a good maintenance program. 
EPDM
EPDM is a type of synthetic rubber that is commonly used as a roofing material. These come in different color options (usually black and white) and are rolled out onto the roof and adhered in place. The EPDM membrane offers a water-resistant layer for your new roof and is relatively inexpensive. However, it's also pretty easy to puncture and damage, so you might experience water leaks in your building if something falls on your roof during a hurricane or if you have maintenance professionals walking on the roof frequently to access equipment. 
Shingle
Your new building might use roof shingles if you choose a pitched roof instead of a flat roof. These can be made of various materials, with the most common being asphalt. You can choose many different shapes, sizes, and colors to really customize the look for your new building. These are also pretty inexpensive (though you'll need to consider the added costs of going with a pitched roof instead of a flat roof). However, the expected life cycle is also lower than many other options, with most just lasting 15 to 20 years. 
Choose an Expert General Contractor in Houston for Your Project
During the design build construction process, there will be many important decisions to make, including the roofing types and materials that will work best for your new building. That's why it's so important to choose the right general contractor in Houston. They can help guide you through these decisions and provide you with valuable information to make the right choice for your commercial building's design.  
Industrial and Commercial Construction Solutions from KCS Construction
If you need a general contractor for your commercial or industrial construction project, our team at KCS Construction is here to help. We offer over two decades of experience providing full-service construction for a variety of commercial and industrial projects. Our team handles every aspect of construction, from the sitework to the roofing to the finishing touches on the interior. Trust our experience to provide you with top quality construction that meets your schedule and budget needs. Contact us today!