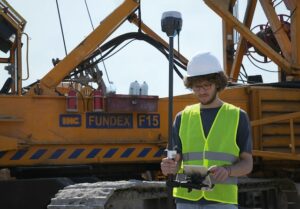 When starting any construction project, it's essential to work with your Houston general contractor to choose the right materials and methods. Select these options carefully, as they can have a huge impact on your project. Two really common construction options for commercial and industrial buildings are metal building construction and tilt wall construction. Both offer advantages and disadvantages and share some important similarities that might have you considering both. Your Houston general contractor can help you choose the right one based on the specifics of your project. In this article, we'll discuss some of the similarities and differences between metal building construction and tilt wall construction. 
If you need commercial or industrial construction services, reach out to our team at KCS Construction now. 
Talk to Your Houston General Contractor About the Right Type of Construction for Your Building
Your general contractor in Houston is your best resource for choosing the right construction solutions for your project. They can help you select everything from the building materials to use to which construction delivery method is right for your project. If you're stuck between metal building or tilt wall construction, they can help you make a good choice. So, set up a consultation with a GC you trust like KCS to talk through the pros and cons as they apply specifically to your construction project. 
Similarities of Metal and Tilt Wall Buildings from your Houston General Contractor
Metal building construction and tilt wall construction are both incredibly popular options for commercial and industrial buildings. Metal building construction involves using metal, usually steel, to create your building's structure. In many cases, your construction team can even pre-engineer many of the pieces off site and simply assemble them at the construction site. By contrast, tilt wall construction uses concrete to create the structure of your building. The building panels are cast at the construction site and later tilted up into place to create your building. 
While these are two very different types of construction, you might be considering both because of their similar advantages for the construction process. This is where it can be helpful to talk to your Houston general contractor about how they would work for your project specifically. Compared to many other types of construction, both metal building and tilt wall construction offer durable buildings, use recyclable materials, reduce costs for construction, and can be completed quickly.
Durability and Strength
Both concrete and metal are really strong and highly durable. This means they work really well as construction materials in buildings that will get a lot of traffic like commercial and industrial buildings. They can withstand a lot of conditions. They're also both resistant to things like fire, pests, and high winds. This is one reason you might be thinking about these construction options with your Houston general contractor. Since these buildings are quite durable, they will last a long time and generally require less maintenance than many other types of buildings. 
Recyclable
Additionally, both steel and concrete are recyclable. This means that for both of these construction options, your Houston general contractor can often source recycled materials to reduce the environmental impacts for your construction project. This can be especially helpful if you're looking to get your building certified as eco-friendly, like through the U.S. Green Building Council's LEED program. Also, once your building reaches the end of its expected service life, decades from now, the materials can get recycled and reused in some way rather than sitting in a landfill. So, you'll know you're doing your part while getting a building you love. 
Low Cost
Perhaps one of the most persuasive arguments for metal buildings and tilt wall construction is that they both are really economical. Therefore, your Houston general contractor may recommend these types of construction if you're looking to save money without skimping on space or quality. There are a few reasons these construction options can save you money for your project. For one, both steel and concrete are readily available and pretty economical. Additionally, both construction types often use less labor and take less time compared to many other types of construction, which is another way that they can save you money. 
Faster to Build
Also, both metal building construction and tilt wall construction often offer really fast completion timelines. This means you can get your building up and running sooner than basically any other construction method. Combined with Houston design build delivery, which means one team takes care of the entire project, you can have a completed building in just months. So, this is another reason you might be thinking about tilt wall or metal building construction. 
When Your Houston General Contractor May Recommend Metal Buildings
Of course, there are some situations where one type of construction may be better than the other. For instance, metal building construction offers several advantages that tilt wall does not. For one, steel is lighter than concrete, which means it may be easier to work with and doesn't need as much support taking up valuable square footage inside the building. This is important if you need clearspan design with free, open space for building interiors. Also, these buildings are often a little more flexible for things like irregular shapes. 
Additionally, metal building construction is often much more economical for smaller buildings. If you need a building under 50,000 square feet or so, then it often costs significantly less to build a metal building compared to using tilt wall construction. 
When Your Houston General Contractor May Recommend Tilt Wall Construction
By contrast, there are some cases where tilt wall construction may be a better fit for your project. Your Houston general contractor may recommend these buildings for larger structures with relatively simple design. The more square footage you have, the more likely that tilt wall will actually be cheaper than metal building construction. There's an initial threshold to account for the costs of cranes and other heavy equipment to tilt the panels into place. However, once you hit that hurdle, tilt wall is often significantly more cost-effective because it requires less labor and also the materials typically cost less. Just keep in mind that this construction option doesn't work very well for buildings with a lot of openings or odd shapes.
Commercial & Industrial Construction from KCS – Expert Houston General Contractor
When you need construction solutions, our team at KCS Construction is here for you. We offer comprehensive construction services for commercial and industrial projects. As one of the top Houston commercial construction companies, we offer 22 years of experience and a proven track record for attractive, long-lasting buildings. No matter the size or scope of your project, our experts have the skills and knowledge to make it happen. Contact us now to learn more and get started with our team.