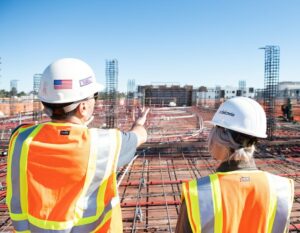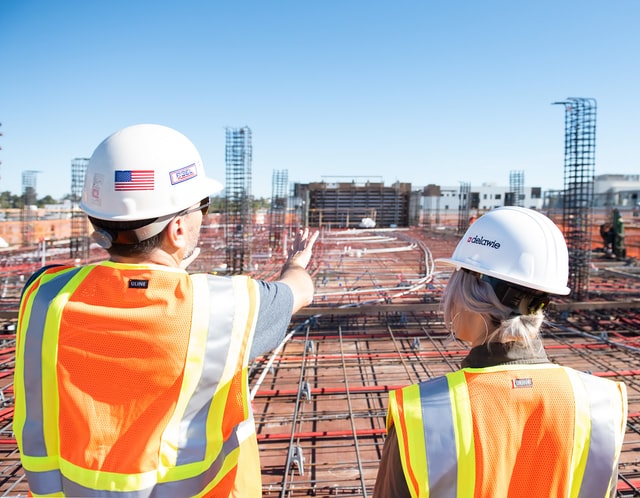 When looking to have a new commercial facility built on your property, it can be hard to find not only a contractor you can trust, but also a designer and an architect who can create the plans for your new building. This is why a growing number of businesses are choosing to work with Houston design build companies for their commercial construction needs. Design build streamlines and simplifies the construction process. Essentially, your design build firm is your one-stop-shop for your entire project. Design build firms can also improve efficiency, saving you time and money. 
Once you decide that design build is the right way to go for your project, next you'll need to find an experienced firm to handle your build. Yet, with so many options to choose from, how can you ensure that you partner with a design build company that you can trust to handle your project? To help you make this decision, here is a look at 5 things you should consider when evaluating prospective Houston design build companies.
How Experienced is the Houston Design Build Firm?
As you start researching Houston design build contractors, it's important that you find out how experienced they are and how long they have been in the industry. You want to make sure that the contractor you entrust with your build has the experience to complete your project in a timely manner and within your budget. While some new teams do good work, you can't beat the quality and reliability that comes with decades of industry experience.
In addition to finding out how long they have been in business, you should also find out what kind of experience a design build firm has. Do they have a lot of Houston commercial construction experience? Or do they primarily do residential builds? It's important that you find a company whose experience matches your project. You may even want to consider asking to see a prospective design build firm's portfolio. Seeing past projects can give you a better idea of whether the style and experience meets your needs.
Look for a Good Track Record for Projects
Of course, just because a design build firm has been working on commercial projects for decades does not automatically mean that they are the most skilled. Unfortunately, there are many "experienced" cut-rate contractors that do mediocre work or have poor customer service skills. This is why it is critical that you find out about a prospective firm's reputation. A great place to start when reviewing a design build company's reputation is by looking at online reviews. 
Look at what past clients have had to say about a prospective builder on Yelp, Google My Business, and the Better Business Bureau (BBB). Look at overall reviews as well as how the company has handled negative reviews. Looking at how a design build company handled customer disputes can also give you valuable insight into their customer service skills. Of course, one or two bad reviews should be taken with a grain of salt. However, overall reviews and ratings can help you get a feel for their reputation. This can help you decide which Houston design build firm to trust for your project.
Make Sure Your Houston Design Build Firm has Excellent Communication Skills
As you narrow down your list of prospective design build companies, you should make sure to evaluate each firm's customer service and communication skills. Do not be afraid to contact a firm multiple times to ask any questions you have. This will help you not only evaluate whether they have the proper experience to meet your needs, but it can also give you a better sense of their customer service skills. 
You want to consider how easy it is to get a hold of someone and whether or not they are easy to communicate with. Partnering with a firm with good communication skills can be vital for making sure your project goes smoothly.
You should also find out what the protocol is for communication with your Houston general contractor during the build. Would you have a point person you could contact throughout the build? Will they reach out proactively to inform you of progress and potential roadblocks? Good communication practices are essential for a reliable design build company.
Check for a Good Safety Record
It's important to look for a good safety record as well. Quality firms will have good safety ratings that meet industry standards. This helps reduce the risk of any injuries or accidents on your property. To determine a firm's safety record, request their experience modification rate. This is a pretty standard measure of a contractor's safety rating and track record. A rate of less than one is considered to be an excellent safety record. One is considered to be an average rate, and anything above one is higher than normal.
Make Sure Your Houston Commercial Construction Company Has Insurance
Of course, accidents happen. Even when a company takes every possible safety precaution, an accident can occur on a construction site. This is just a fact of life, unfortunately. That is why it's imperative that any design build company you are considering working with is properly insured. Partnering with an uninsured contractor can lead to serious risks. If an accident occurs, you might even face a personal injury lawsuit yourself as the property owner. Any reputable design build company will be more than willing to provide you with information about their insurance. 
Turnkey Construction Services from Keeton Construction Services Construction
Our team at Keeton Construction Services Construction is here to provide you with reliable, top quality construction services. We provide design build services for industrial and commercial projects. We have been proudly serving the Greater Houston area for over 20 years through design build construction and other specialty services. Our experts are here to help you create and maintain attractive, first-rate buildings for your property. Contact us today to schedule a consultation for your construction needs.