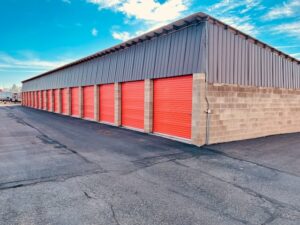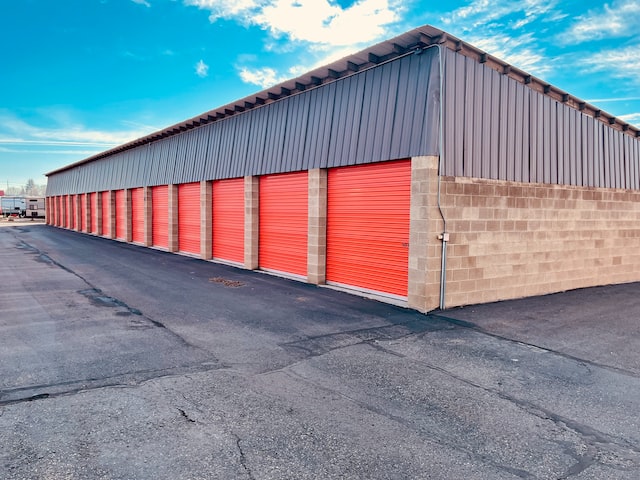 Self storage facility construction can be a lucrative investment, but is also an extensive process. Your Houston general contractor is here to help you throughout the process and provide valuable input and oversight for your project to ensure success. In this article, we'll discuss why self storage construction may be the ideal investment for you and some tips for the design and construction process. 
If you need commercial construction solutions, contact our experts now for a consultation. 
Talk to Your Houston General Contractor About Self Storage Construction
If you're thinking about constructing your own self storage facility, it's important to discuss the details with your trusted Houston general contractor. They can help you create plans for a successful facility. A good GC can help with everything from assisting with choosing and acquiring land to estimating budgets and consulting on design choices to enhance profitability. They are a great resource if you're considering this investment opportunity. 
Why Consider Houston Commercial Construction for Self Storage Facilities
Of course, you might be wondering why build a storage facility. Naturally, this investment option isn't right for everyone, but can be incredibly profitable for those that choose this investment avenue. The self storage industry is in pretty high demand and has remained pretty stable over the last several years. It offers good return on investment, requires minimal management, and creates low overhead by nature. 
Good Returns
One reason to build a self storage facility is they are often quite profitable. Once you're up and running with the help of your Houston general contractor, you can typically enjoy a quick return on investment and strong profitability afterwards. As such, many investors are looking to capitalize on this market by building new, state-of-the-art storage facilities. This way, they can enjoy a significant amount of income simply from customers using their storage units. 
Minimal Management
Additionally, self storage facilities usually require little management. While this is a business that needs some management, it's really pretty simple. Management generally comes down to renting out available units, keeping track of payments, and arranging to sell items in storage units for delinquent accounts. Usually you just need a small team, which you can hire directly or outsource to a management company. It requires significantly less management than other types of commercial real estate investments, like multi-family buildings or even leasing commercial space to businesses, as there's far less interaction with end users and far fewer maintenance and administrative requirements. 
Low Overhead
Another great benefit of self storage facilities is that they usually have pretty low overhead. This is especially true if you work with your Houston general contractor to make the facility ultra energy efficient and take other steps to reduce and optimize total operating costs. 
Generally speaking, storage facilities don't need a lot as far as everyday operating costs. Usually you will have some costs for lighting and for HVAC for any climate-controlled units. There will also be some costs to keep the office running. However, overall there's significantly less overhead than many other types of commercial buildings. So, this creates more revenue that can go straight in your pocket.  
Important Things to Discuss With Your Houston General Contractor
Now you know why you should invest in Houston commercial construction for self storage facilities, let's talk about some of the things your GC will help with. Your Houston general contractor can provide valuable insight on a variety of things throughout the process. Naturally, by the time you're really considering construction, you've already done a cost analysis to make sure that you'll get a return on your investment, so you will probably have already discussed pre-project estimates for the project. Your general contractor can also help you find the right location and offer input for the design of your facility. 
Choosing the Right Location
One thing that is really important before you even begin self storage facility construction is to choose the right location. Location is everything. First, location affects whether it's even possible to build the facility on that particular parcel of land. However, it will also affect profitability for your self storage business. Making sure it's accessible, close to the target market, and also easy to see can all help improve profits down the road. Your Houston general contractor can offer a lot of experience when selecting a location to build your facility. 
Key Design Considerations to Talk to Your Houston General Contractor About
Your GC also assists with the design of your facility. There are several aspects of this that can make or break your project. Here are some storage facility design elements we can help you with:
Determining Site Plan
The site plan is important for determining where different elements of your project will go. For instance, where the parking lot will sit, where the building will sit, etc. You want a general layout over the land that makes sure you adequately use the space without creating issues for your customers. Additionally, the site layout will often determine how easy it is to access different storage units, particularly for drive up units, which are in huge demand for easy loading and unloading. 
Choosing Unit Mix
For the building itself, you'll need to determine the optimal unit mix. This is basically what kinds of units you'll offer and how many. Generally, you'll offer various different sizes of storage units for rent. You should also consider offering different sizes of climate controlled storage. Just keep in mind that climate controlled storage, while recommended for many items, should still be within 25% to 35% of the total square footage according to most experts. Often, people just aren't willing to pay the premium for climate controlled storage units, so you may run into more vacancies if you have too much of this type of unit. Similarly, very large units are also often hard to rent en masse, because most people won't need that much room, so keep these to a minimum as well. It's helpful to offer these, just make sure you really know what your target demographic needs as far as space and features. 
Special Features Your Houston General Contractor Can Add
Of course, it's also important to consider other special features that you might need for your storage facility. Your Houston general contractor can also help you determine what might be useful. For instance, security is often a huge concern at storage facilities, with customers often preferring those with better security measures. As such, you may want to include fencing with secure gates that only open for people with a code. Also, if you are going for a multi-story facility, you probably want to include an elevator as well. Talk to your GC about any other features they recommend based on your specific plans. 
How to Choose the Right Houston General Contractor for Self Storage Construction
When it comes to choosing a contractor for self storage, it's important to choose the right team for the job. Selecting a team that offers Houston turnkey general construction is a good way to make sure that one team handles every part of the construction process so there's less risk and management on your part. 
Additionally, look for contractors with experience. The more experience in the field, the better they are as a construction partner. After all, with experience comes a lot of knowledge that can be helpful as you design and build your storage facility. In particular, look for contractors with experience specifically with self storage buildings, as this experience will directly translate to your project. 
Houston Turnkey General Construction Solutions from KCS Construction
Our team at KCS Construction offers comprehensive solutions for commercial construction. We offer decades of experience for a wide range of projects, including self storage, retail, and even medical facilities. We have completed projects throughout the Greater Houston area for some of the largest names in the country. Contact us now to discuss your upcoming project with our team.