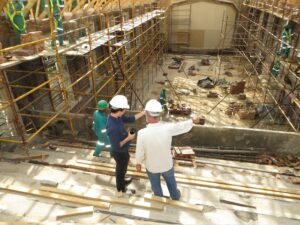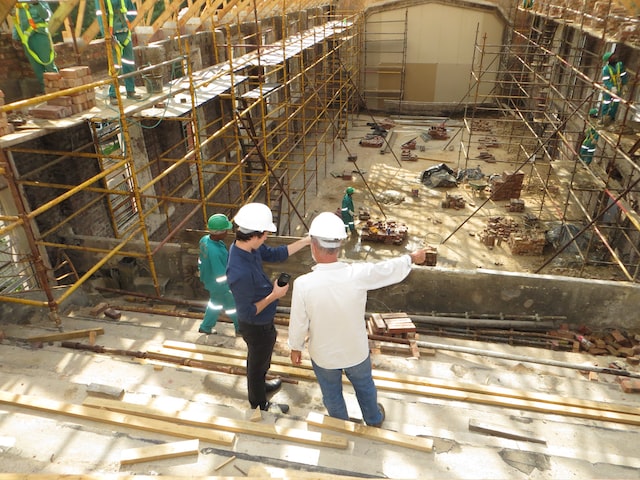 The retail construction industry has always gone through constant change and evolution. The sector is currently in flux due to technology and the global economic downturn. Today, retailers must design stores that cater to the changing consumer expectations. Your Houston general contractor can help you meet these expectations by following construction trends that are likely here to stay. Here are the trends currently shaping retail building design and construction impacting renovation:
Your Houston General Contractor Creates Areas for Efficient Curbside Pickup and BOPIS
As the e-commerce industry eats into the retail market, you need creativity to stay relevant to consumers. One recent trend is the ship-to-store service for curbside pickup, also known as BOPIS (buy online, pick-up in store). This was already becoming popular before 2020, but the pandemic quickly made it an offering that many customers now expect.
A Houston general contractor can help set up curbside pickup joints. They will design a building with storage space to tap into this demand.
Curbside services have become popular with consumers today. For example, most retailers are offering the "buy online, pickup in-store" services. It involves buying online and picking up the shopping in the parking lot. Hone your creativity skills about the physical design of stores that can engage customers with their products. A Houston design build with curbside pickup and BOPIS spaces can give you a competitive edge.
Designing Multi-Service Spaces
There is more emphasis on using high-demand space in prime retail locations. One of the recent trends in retail construction is adaptive reuse. This is a great way to keep the area valuable and provide different services. It enhances economic development and leads to urban revitalization.
Stores within stores are a growing trend for Houston commercial construction. It is based on the consumer's desire for greater convenience. Capitalize on this ever-increasing trend by designing a store that offers third-party services. This store allows customers to shop for food and other goods while waiting. 
You can offer third-party services in the form of pop-up stores. Retailers can rent space in large stores to sell goods and capitalize on the seasonal demand. For example, sell pharmaceutical and health services in the establishments. A Houston general contractor can help provide open floor plans for multiple services.
How Your Houston General Contractor Helps You Include Contactless Solutions
Technology continues to dominate the retail shopping experience by providing convenience and entertainment. One of the recent trends is contactless payments. This involves providing automated checkouts to give customers the best shopping experience possible.
Contactless payment options are standard at both large retailers and smaller retailers. For example, the internet of things reduces and improves targeted marketing opportunities. The technology enhances job site efficiency and allows making intelligent decisions. Sensors on items can also make it easy for customers to shop.
A Houston general contractor can help you incorporate technology through contactless experience. These smart buildings increase the complexity of the retail construction process. Automating the shopping process will entice customers to shop at the store. It can also give your businesses a competitive edge. Houston design build will install the building and help realize the benefits of touchless technology.
Prioritizing Experiences for Houston Commercial Construction
Investment in omnichannel retail strategies is another retail industry trend. The average digital consumer looks at an item on their mobile device before buying. They may also search for things online and pick them up in the store. 
As a result, consumers demand a seamless experience across different touchpoints. They want a place where they can get almost anything delivered to their door. Retailers should create a unique experience that customers can't get online or at another store. For example, a mobile-first approach is a strategic move for retailers to achieve it.
You need smart building technology to adapt to the needs of customers used to shopping online. Incorporate smart building technology to provide a seamless experience throughout the shopping journey. Smart building technology has great potential in the retail industry.
You can also adopt an interactive shopping experience that cultivates comfort and safety. Some retailers are tapping into mobile shopping to create a unique shopping experience for customers. Find a Houston general contractor to help you create such an experience. They will construct a building that provides an appealing experience to all customers 
Green Construction for Environmentally-Friendly Buildings
Sustainability in retail construction continues to show signs of growth. It's one of the main focuses of many emerging construction industry trends. Green building is a concept that adopts eco-friendly measures from pre-construction planning to project closure. It focuses on reducing waste during construction and optimizing energy and resource use. The aim is to enable buildings to achieve net zero carbon emissions that is also healthier for humans.
In Houston commercial construction, there is an increased attitude for environmentally-friendly construction. They are the future of the retail construction industry. Green construction is based on building projects in an environmentally friendly way. This includes using eco-friendly building materials and maximizing the reach of natural light and heat. For example, you can use materials like bamboo and cork to lower construction costs. 
Several certificates qualify buildings as green or sustainable, depending on a few parameters. The LEED certification creates healthy, efficient, and cost-saving green buildings. It helps improve environmental performance from carbon footprint.
Experienced Houston General Contractor for Retail Construction – KCS Construction
Working with turnkey construction can add significant value to your construction projects. At KCS Construction, we can help you throughout the construction process. Our team will be there, from estimating and design to final inspections. We can also help you incorporate digital tech solutions to stay ahead of the competition. 
Don't let obstacles in retail buildings stand in your way. Contact us for a commercial construction consultation. We offer an extensive range of services and can be involved with projects from start to finish. Our company has over two decades in the industry. We provide comprehensive services for commercial construction. Our services include design, construction, and renovation. We also offer ongoing facility maintenance like painting, roofing, and power washing.