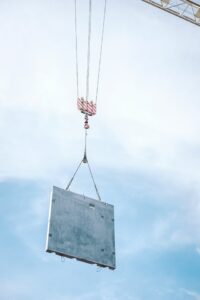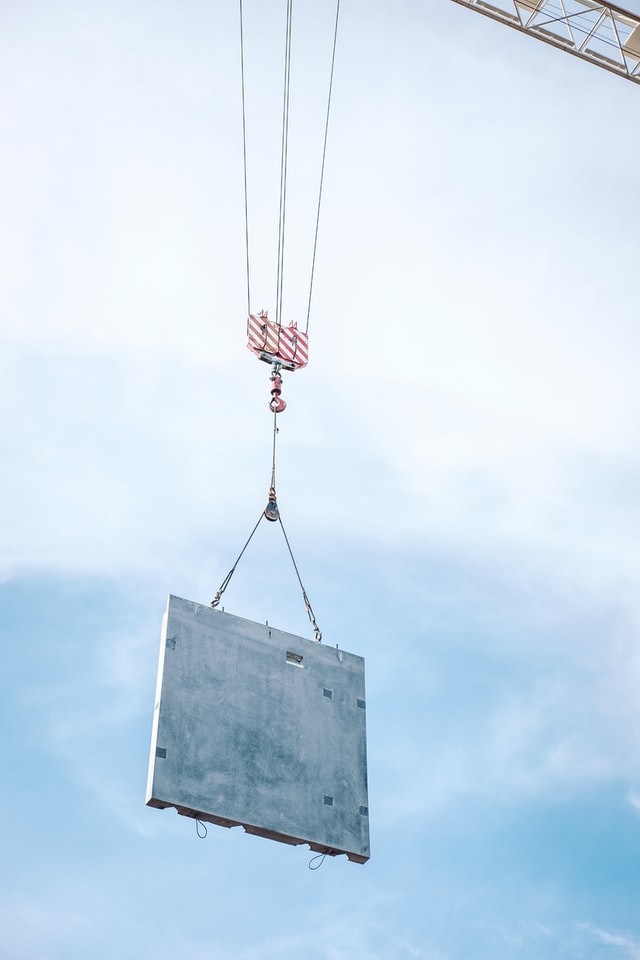 Constructing a building requires a significant amount of money and resources. It takes time and requires swift decision-making. So, what if we told you that you could complete your building project for a low cost and in a short time? Yes, you read that correctly. We're talking about tilt wall construction. As a top Houston commercial concrete contractor, we offer experienced design build services for tilt wall construction. In this article, we'll explain some of the many benefits of choosing tilt wall concrete construction for your new building.
What is Tilt Wall Construction from a Houston Commercial Concrete Contractor?
Tilt wall, also known as tilt up and tilt slab construction, is a concrete-based building construction technology. It is a more cost-effective and time-efficient construction technique. As a result, it's becoming more a more popular commercial construction method. Indeed, Houston tilt wall construction accounts for about about 15% of all industrial buildings in the United States.
Tilt wall construction first gained popularity during the post-World War II construction boom. After the war, there was a labor shortage, making it important to use more efficient building techniques. Fortunately, the late 1940s saw the introduction of high-capacity mobile cranes, portable welding machines, and ready-mix trucks. These technologies allowed builders to rapidly construct tilt wall buildings.
Houston tilt wall construction entails pouring the walls horizontally on the construction site. Once fully cured, a crane hoists the panels upward where steel supports hold them in place until our team can weld permanent fasteners into the concrete panels' joints, footings, and roofline. 
Since concrete can cure all at once and the Houston commercial concrete contractors can set the walls simultaneously, tilt wall construction is an efficient and cost-effective concrete construction process.
Benefits of Modern Tilt Wall Buildings From Your Houston Commercial Concrete Contractor
Modern tilt wall buildings offer several advantages, including:
Quicker and Safer to Install
Although casting concrete panels takes time, the whole installation process for tilt wall construction is one of the quickest. Once the panels harden, all that's left to do is tilt them up for installation with a crane. Crews engaging in other worksite processes can continue to work while your Houston commercial concrete contractor casts the panels.
Streamlined Workflow
It takes about a month from the moment a panel is cast until the building shell can be completed. Depending on the project's size, all the panels could be cast in one day. As a result, the onsite crew can be more productive in this type of project and can complete construction faster than other methods.
Less Waste and Reduced Environmental Impact
Compared to other construction methods, tilt wall construction produces less waste overall. For these buildings, your Houston commercial concrete contractor can precisely formulate how much concrete is needed for each panel. Tilt wall construction generates far less waste, resulting in less hazardous worksite clutter and lesser environmental impact. Also, when a structure is demolished, concrete buildings can be recycled for a more eco-friendly building.
More Cost-Effective
A large portion of the cost requirement for other construction methods goes to labor. The number of crew members needed for safe installation and the additional equipment requirements, such as scaffolding, can increase costs for other building methods. By contrast, Houston tilt wall construction demands fewer resources and personnel. Even after factoring in the costs for the crane, it is still significantly more cost-effective, especially for large structures.
Allows for More Customization from Your Houston Commercial Concrete Contractor
Tilt wall buildings don't need to look like bare concrete. In fact, for a more ornamental appeal, your Houston commercial concrete contractor applies varying textures and surface effects during or after the casting process. These buildings can also be covered with almost any kind of siding. For instance, wood exterior siding is quite effective and may dramatically enhance the appearance of your concrete building.
Energy Efficient
These buildings feature fewer joints and seams throughout the structure, meaning there are fewer places for conditioned air to escape. Also, reinforced concrete is a strong insulator. Therefore, tilt wall buildings are often much more energy efficient than other types of buildings.
Easier Material Access
Unlike other Houston commercial construction methods, tilt wall offers easy access to the materials needed for your building. There's no need to wait for specialized materials  arriving from distant suppliers. Instead, your Houston commercial concrete contractor typically uses ready mix concrete, rebar, and forming materials from local vendors. This availability also contributes to enhanced project speed and cost reduction.
Reduced Insurance Costs
Better fire safety, disaster resistance, and overall durability typically mean lower insurance premiums. Concrete buildings are more resistant to fire, earthquakes, and other forms of extreme weather. Most structures last over 50 years or more, with minimum repairs and maintenance. Tilt wall construction has been used in hurricane-prone areas like Houston for this very reason. Therefore, choosing concrete for your Houston commercial construction material can save you in the long-term on building insurance.
Predictability
Concrete is a long-lasting building material that is one of the world's oldest and most widely utilized. Just look at Pantheon or the Panama Canal. We've been using concrete to build structures for centuries. As such, we can predict how concrete buildings will respond under a wide range of scenarios using state-of-the-art softwares. This means you can predict the aging process for your building.
The Best Houston Commercial Concrete Contractor For Your Tilt Wall Needs
Given the enhanced speed, durability, convenience, and cost-effectiveness, it's easy to see why tilt wall construction is a popular construction option. Tilt walls allow for more predictable construction, easier access to materials, and a more streamlined workflow.
As a top Houston commercial concrete contractor, we provide end-to-end tilt wall construction service. We can assist with pre-construction estimation, site work to prepare the construction site, building design, and all construction tasks. We are a full-service construction company providing comprehensive solutions. Our team helps with a wide range of services, including construction, roofing, and painting to provide you with buildings that meet your needs.
Started back in 2001, under the able leadership of Jason Keeton, we have successfully executed numerous projects for over 21 years and are sure to meet all your Houston commercial construction needs. Contact us today for a free consultation for commercial or industrial Houston tilt wall construction.