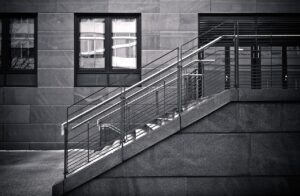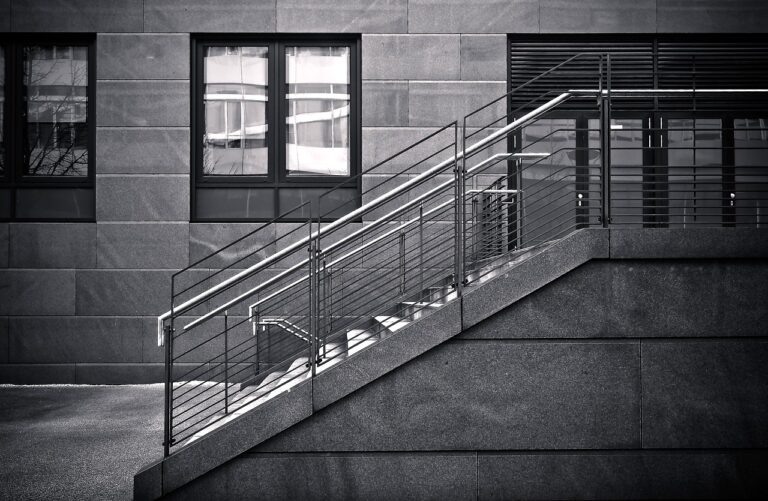 Concrete is one of the most popular building materials today. Your Houston commercial concrete contractor helps create many concrete surfaces for your construction project, including things like foundations, parking lots, and walkways. However, what you might not realize is that we can also help you create a concrete commercial building. There are many reasons to work with our team for your concrete building construction. In this article, we'll explain considerations for your concrete building, benefits of concrete buildings, and how concrete construction works. 
Why Work with Your Houston Commercial Concrete Contractor for New Construction
Many concrete companies only offer concrete services like mixing and pouring. However, your experienced Houston commercial concrete contractor at KCS Construction offers turnkey services for all your concrete construction projects. We help with design, sitework, concrete mixing and pouring, as well as assembling and applying finishing touches to your building. We act as your Houston general contractor to manage your project from beginning to finish to ensure your project goes smoothly. Because our expertise include commercial construction of all types as well as concrete construction, we can handle every aspect of your project. 
Concrete Buildings from Your Houston Commercial Concrete Contractor
There are many reasons to consider concrete for your construction project. Concrete commercial buildings are incredibly economical to build and also offer fast construction timelines for your organization. Also, concrete buildings are incredibly durable and low maintenance and are quite environmentally friendly.
Concrete buildings can work well for practically any commercial or industrial building, such as:
Retail stores

Office buildings

Healthcare facilities

Warehouses

Distribution centers

Manufacturing facilities

Schools

Daycares
Economical
Concrete is a widely available building material. Compared to many other materials, concrete is a cost-effective option for many construction projects. In many cases, these buildings don't require nearly the same number of labor hours as many other types of projects, which helps reduce construction costs. The material itself is often much less expensive than other options. 
While concrete construction works well for practically any building, tilt wall concrete construction is typically the most cost-effective option for large buildings. For instance, warehouses and big box stores often benefit from the most cost savings for construction with concrete. Your Houston general contractor can help you compare costs for different construction methods to find the best solution for you.
Long-term, concrete buildings are economical because they last a long time and also are incredibly low maintenance. In general, buildings only need regular cleaning (usually once a season or less) to keep them in good condition. If painted, you may need repainting for your concrete buildings. Repairs typically involve simply filling any cosmetic cracks with a filler material. 
Also, concrete offers less heat gain compared to many other materials. This means your organization can save significantly on cooling costs for your concrete building. Since heating and cooling costs account for a large amount of operation costs for most organizations, this can result in huge savings in the long run.
Speed of Construction
Another advantage of concrete building construction is the speed of construction. Your Houston commercial concrete contractor can construct commercial and industrial buildings incredibly quickly, often even more quickly than traditional building materials like wood. If you're looking for expedited construction timelines, concrete may be the perfect option for your project. Because the walls are made of one solid material, construction and assembly requires less time and even less labor than traditional buildings. Concrete construction can take just months while many other buildings take years to  complete.
Durability
Concrete is also one of the most durable materials available for construction. Concrete is incredibly strong, even getting stronger over time. Many ancient buildings still standing today were built of concrete. When you choose concrete construction, you get peace of mind you have a strong and long-lasting building for your business. 
Also, concrete resists many of the sources of damage for other building materials. For instance, concrete doesn't corrode or rust like metal. It is also fire resistant and pest resistant. In addition, concrete is less prone to moisture damage that can cause mold and mildew growth. Therefore, it's an incredibly durable material that is made to stand the test of time. 
Eco-Friendly
Another reason to consider concrete building construction from your Houston commercial concrete contractor is that concrete is eco-friendly. First, the main ingredients of concrete are quite abundant and often found locally. This means there's less pollution involved with shipping costs. Also, concrete production is generally a low-carbon alternative to many building materials. 
Concrete is also recyclable. Old concrete is typically crushed up into small pieces and reused as aggregates in new concrete mixtures. Therefore, it's an incredibly sustainable option for construction. During construction, generally there is significantly less material waste as well, since our team can mix a batch of concrete to match exactly what you need for your building's walls, foundations, and other concrete surfaces. 
We mentioned earlier that concrete offers less heat gain than many other materials, which reduces the amount of energy needed for cooling. This is not only a great cost-saving option, but also is an environmentally friendly way to reduce your organization's carbon footprint and energy consumption. Therefore, your concrete building may be the perfect "green" solution for new construction.
How Houston Tilt Wall Construction Works
Generally concrete construction involves performing the necessary sitework and creating concrete forms to create the right shapes based on the building design. Then, the Houston commercial concrete contractor mixes and pours the concrete into the forms and allows the concrete to cure. Once fully cured, the construction team uses heavy equipment like cranes to lift or tilt the panels into a vertical position to create the walls of the building. This is why it's called Houston tilt wall construction. Once in place, the construction pros use steel braces to keep the panels in place and then weld permanent fasteners to the building for assembly. Once permanently in place, the construction teams can install features like doors, windows, and premium finishes to match your building design.
Customizing Your Concrete Building with Your Houston Commercial Concrete Contractor
Concrete is an incredibly versatile material, making it easy to customize your building to your needs and aesthetic. Since concrete starts as a liquid and cures in place, the options for panel shapes are practically endless to help you create a building perfectly suited to your needs. Also, once the concrete panels are in place, our team can install gorgeous finishes to add the final touch for your building. In fact, we can make concrete buildings look like other materials entirely with special exterior veneers and finishes, including brick, stone, or even wood. Therefore, consider concrete construction for any commercial or industrial building and work with our design team to customize the building for your organization.
Construction and Houston Commercial Concrete Contractor – KCS Construction
If you're looking for high quality construction services, our team at KCS Construction is here for you. We are an experienced construction contractor offering turnkey solutions for projects of all types and sizes. Our professionals can help with everything from design and planning to construction management and post-construction training. We provide excellence at every step of the way for your construction project. Contact us today to discuss your upcoming project with our specialists.