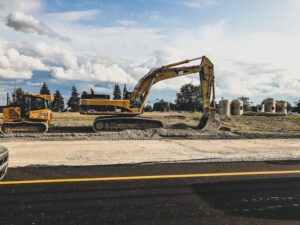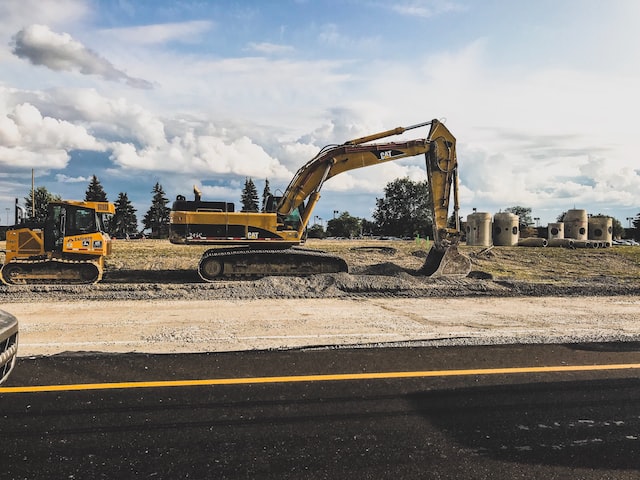 If you're considering taking on a commercial construction project for your business or as a real estate investment, there are many different stages to think about. Having the right professionals on your side can help immensely with making sure your project goes smoothly and according to plan. One common question you might have is what the difference is between a Houston general contractor and a developer. We'll discuss the differences between the two, when you need each type of professional, and the many advantages of hiring an all-in-one developer and GC for your commercial or industrial construction project. Keep reading to learn more!
What is a Houston General Contractor?
A Houston general contractor is basically who you choose to manage and oversee the entire construction process. Your GC offers in-depth knowledge and experience not only in construction, but making sure every part of your project is on track, from the budget to the schedule. They are also responsible for finding and hiring the right subcontractors for your project. 
There are many benefits to hiring a general contractor for your construction project. They add a level of expertise that you simply can't have without many years of experience in the construction industry. They manage construction all day every day and can help identify potential problems, suggest improvements, and totally optimize the process based on your goals. 
Additionally, they usually have resources and connections that make construction easier. For instance, they might have a source for materials that offers lower prices due to the volume of business the GC generates for them. Also, your Houston general contractor often has tight connections with reputable subcontractors like plumbers and electricians, which ensures good quality for your building and can also save you money in some cases because of how much business they do with those subcontractors. Therefore, hiring a GC for your commercial construction project can help in many ways.
When hiring a general contractor, consider the type of project delivery you want. The traditional design-bid-build option means your general contractor isn't involved until after the building designs are done. These Houston commercial construction companies will often blame any issues with the final product on the designer, which can create problems. 
 However, design build contractors are involved in the entire process and can start improving your project from day one. This avoids confusion on responsibilities and roles and creates cohesion throughout every phase of your project.
What is a Commercial Developer?
While many people use general contractor and developer synonymously, they are actually completely different professions. Commercial land developers basically help prepare the land for commercial building construction. 
There are many different steps that need to happen before you can even start designing or constructing buildings that will eventually house your business or generate revenue through a commercial lease. Your real estate developer helps with each of these steps for your project. 
One of the first things to do is find and purchase the land. This is also known as land acquisition. This is key, because not only do you want a good location, you also need to consider any construction challenges that may arise due to the land itself. Your developer can even help you get ready for loan underwriting by assisting you with things like property appraisals, estimating development costs, and more to take to your lender. 
The next step is sight planning, which involves planning out where different structures will go. This includes things like roads and parking lots as well as the building. All these plans will go for approval from regulatory agencies. Once approved, your developer manages the entire raw land development process, from making sure utilities are added to the land to creating the roads needed for your land. 
When to Hire a Houston General Contractor vs. a Developer
In many cases, you will need both development and general contractor services for your project. Any time you're buying raw land without any roads, utility connections, or buildings on it, you need a developer. They get everything ready so the construction crews can start building. 
You need a Houston general contractor any time you're planning to construct a building or do a major remodel on an existing building. As we mentioned, they handle each step in the construction process and make sure your project is on track. So, if you're doing anything more than applying a fresh coat of paint to your walls, it's usually best to hire a general contractor.
Why Work with a Houston General Contractor Who Offers Development Services?
One important thing that business owners and real estate investors should know is that there are teams who can handle both development and general contracting services. These all-in-one contractors offer many advantages over hiring different professionals for the same project, including:
Houston Turnkey General Construction Saves You Time
When you hire one team for development, design, and construction, it can save a lot of time for your project. Not only does it create collaboration from the very beginning to ensure everyone's on the same page, you also don't need to vet and hire several different companies. This often means that your project can be done faster than hiring different teams for each phase. 
Development and General Contracting Saves You Money
Another reason to hire a Houston general contractor who offers development services is that it can also save you money. Hiring one team under one contract who is there for the entirety of your project can result in huge savings for many reasons, like reducing the number of change orders or challenges during the process.
Hiring a Houston General Contractor and Developer Creates Unity Throughout the Project
Choosing one team for Houston turnkey general construction also helps ensure your project is completely cohesive. You know that the development team will put the roads exactly where you need them and that the new utility infrastructure can perfectly handle the needs of any buildings going on the property. You also know that the design and construction teams are on the same page from the very start to ensure complete harmony at every stage of your project.
Keeton Construction Services Construction – a Trusted Developer and Houston General Contractor
Our team at Keeton Construction Services Construction offers truly turnkey services, from land development to construction completion. We are experts in commercial and industrial construction and have been in business for 21 years. Our team handles projects large and small and provides unmatched workmanship for each project we take on. Contact us today to discuss your upcoming construction project with our experts.